Sequel Bits: 'Tron 3,' 'John Wick 2,' 'Top Gun 2,' 'National Treasure 3,' 'Splash,' 'Bad Moms 2,' 'Enemy Of The State'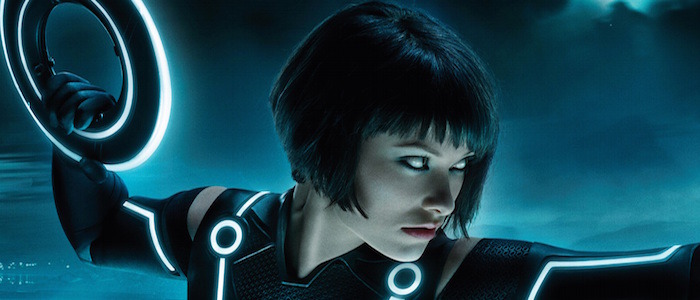 In this edition of Sequel Bits:
Producer Jerry Bruckheimer is developing a TV sequel to Enemy of the State.
Tom Cruise doesn't have much to say about Top Gun 2.
Nicolas Cage has even less to say about National Treasure 3.
Several Bad Moms sequels are in the works.
Yes, Tom Hanks would like to be in that Splash remake.
John Wick: Chapter 2's director lavishes praise on Keanu Reeves.
No, James Gunn isn't making Tron 3.
While we'll never see a big screen sequel to Enemy of the State, producer Jerry Bruckheimer (realizing that this is the year 2016 and that all bets are off when it comes to entertainment) has set up a sequel television series to the 1998 thriller at ABC. The original film was directed by the late, great Tony Scott and starred Will Smith during the period when he was fully emerging as the most famous movie star on the planet and Gene Hackman when he was still, you know, regularly acting and being one of the finest actors all time. The Hollywood Reporter's description of the series sounds more like a spiritual sequel than a direct sequel:
When an elusive NSA spy is charged with leaking classified intelligence, an idealistic female attorney must partner with a hawkish FBI agent to stop a global conspiracy that threatens to expose dark secrets and personal mysteries connecting all three of their lives.
Are people interested in more Enemy of the State without Scott, Smith, and Hackman? I don't know. But the success of 24 and Homeland proves that people still do love their conspiracy theory-driven TV thrillers.
Speaking of sequels to Jerry Bruckheimer-produced movies starring beloved movie stars, Tom Cruise recently spoke about the long-gestating Top Gun 2 on The Graham Norton Show. Naturally, Cruise plays coy with the details, but he does use phrases like "we're discussing it" and "[we're] trying to figure it out," so draw from that what you will. One thing is certain, though: Anthony Edwards' Goose will most definitely not be making a return. Then again, anyone who saw the original movie can attest to that.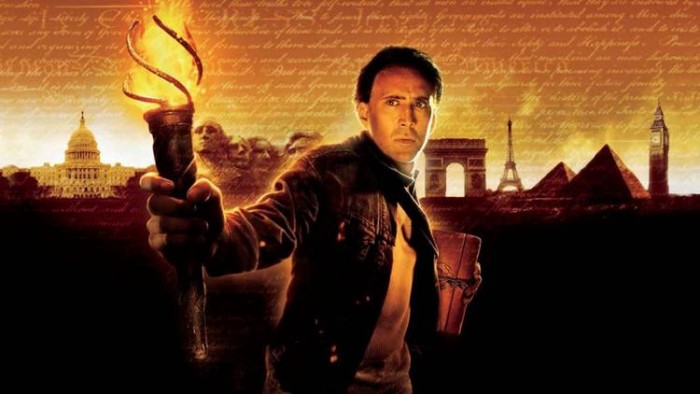 Do you want to go for the Jerry Bruckheimer sequel trifecta? Good, because Nicolas Cage spoke with Moviefone, who asked if he could offer an update on a third National Treasure movie. Unlike Cruise, who is so good at dodging negativity when cameras and microphones are pointed on him, Cage was pretty blunt:
Yeah, I really have nothing to say about that.
There you go. On one hand, it's odd that there hasn't been a National Treasure 3 since the first films did major box office and were actually pretty well-liked by audiences. But on the other, maybe it's better for a major Hollywood franchise to end as a winner rather than play itself out until it's a loser.
Speaking of national treasures, the great Tom Hanks was recently asked about the upcoming Splash remake, which will gender-swap the lead roles and find Channing Tatum playing a mermaid who falls in love with the human. And yes, the project earns Hanks' seal of approval:
No one asked me! I'm all in favor of it. Why not? That's fine! I figure if they were really going to be bold, I would come back as Allen Bauer, and I would go off with Channing Tatum. That would be a bold movie, and I am suggesting it right now. Put THAT on your AP wire.
Can someone please remind me why Hanks is playing Robert Langdon again and starring in goofy comedies about mermaids? Why are we not utilizing him to the fullest extent? Why is the world so monstrous?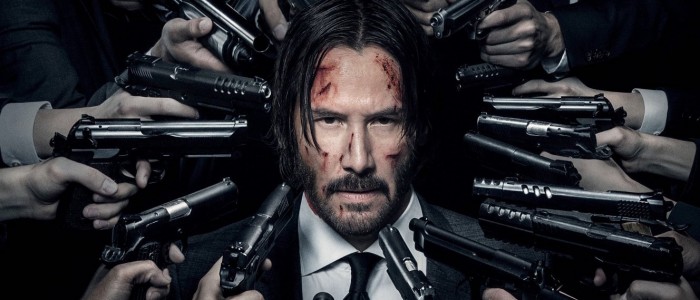 Keanu Reeves doesn't have the widest range as an actor, but he's very, very good at a few specific things and John Wick seemed hellbent on building an entire movie around those individual elements. John Wick: Chapter 2 director Chad Stahelski (who directed the first film alongside David Leitch) spoke with Empire about his leading man and how having a guy who can actually sell the physicality of an action hero makes all the difference:
You go watch any of the great Hong Kong guys, [you're watching] wider shots; you're watching an extremely talented individual. If you're using fast editing to hide things, I call bullshit. That's cheating. Luckily, we have a cast member that can do it. Keanu's been doing martial arts for 25 years. He's been trained by us, he's been trained by Yuen Wo Ping. He's been trained by Chen Yen.
If anyone is capable of having John Wick: Chapter 2 placed in front of my eyes at this very moment, feel free to reach out.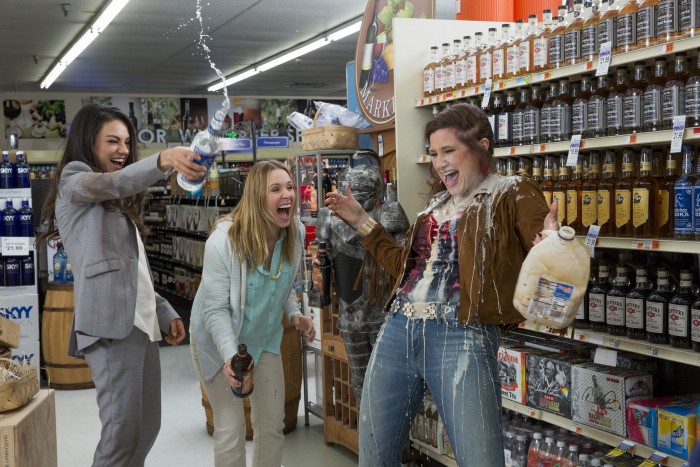 Remember how Bad Moms became one of the sleeper hits of 2016 and further evidence that comedies starring women could make bank at the box office and the first thing the studio did was announce a spin-off called Bad Dads? Yeah. Oof. Directors Jon Lucas and Scott Moore spoke to CinemaBlend about a potential sequel and they emphasized that they very much want to make a direct sequel:
Our goal right now, first and foremost, is to make Bad Moms 2. To find out a way to get the sequel off the ground, because we had such a great experience making the movie. We know that the studio is excited about expanding the world of, whatever you would call it, the Bad Dads and Bad other things. Our primary focus is on doing a sequel, because I completely agree with you. It was too fun making this thing to not make another one.
Lucas then went a step further:
We want to go full Police Academy where we are on, like, Number 9 or 10 and still trying out how to make this funny.
I'm not sure if the Police Academy movies, which grew increasingly dire with each entry, are the best model for anyone wanting to make a comedy franchise, but sure! Go for it. Do what you gotta do.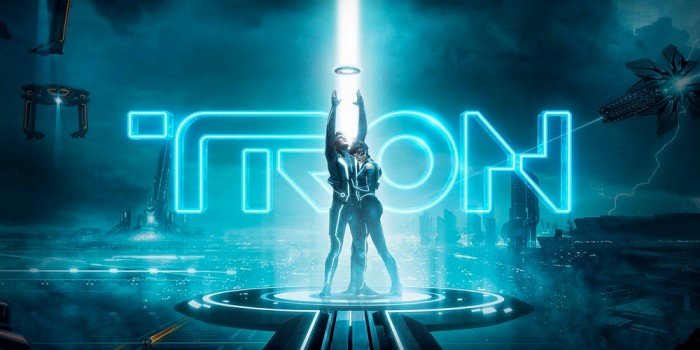 Director James Gunn has had it with you attaching him to films he has nothing to with! After being photographed with a Tron light cycle, the internet instantly decided that he must be working on Tron 3. But he wasn't, and Gunn unleashed the withering sarcasm:
We also have a Rocketeer mask displayed in our offices; I am not doing a Rocketeer movie either. I once rode Mater's Junkyard Jamboree, and I am not doing a Cars sequel. And, so I don't fail to mention it, in 2007 I attended a party where Pauly Shore was, and am also not attached to Encino Man 2.
Pac Rim prep at legacy effects! CREEPY! #lovethineself
A video posted by BOYEGA (@jboyega_) on
Pacific Rim 2 is set to go before cameras soon and John Boyega, who is playing the son of Idris Elba's Stacker Pentecost, is amusing himself by posing with prop recreations of his own head and sharing video on Twitter. Look, if you were starring in Star Wars and playing the son of the guy who canceled the apocalypse, you'd be having a great time, too.