'Black Mirror' "Nosedive" Ringtones Released, Showrunners Answer Your Season 3 Questions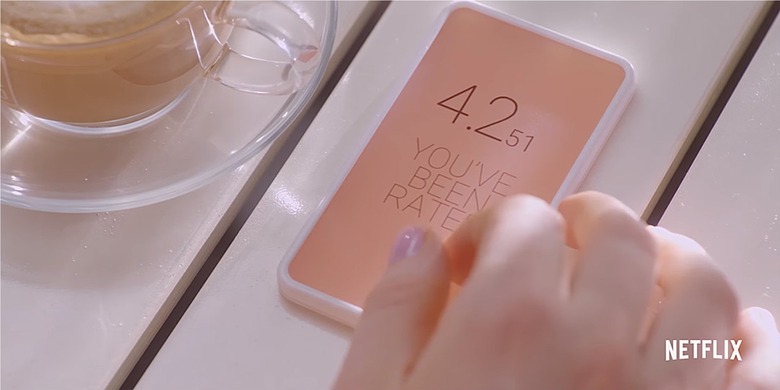 How great is Black Mirror Season 3 guys? Like many of you, I spent my weekend binge-watching the entire batch of six episode. The three stand-out episodes for me are Joe Wright's Nosedive with its vicious take on social media, Dan Trachtenberg's Playtest which is a horrifying look at the future of immersive gaming, and Owen Harris' San Junipero which may be the most beautiful episode of the entire series.
Black Mirror showrunners Charlie Brooker and Annabel Jones appeared on Reddit yesterday and answered a bunch of fan questions, a few of which I would like to highlight. But my primary reason for this post is to share with you ringtones that Netflix created based on the Nosedive episode.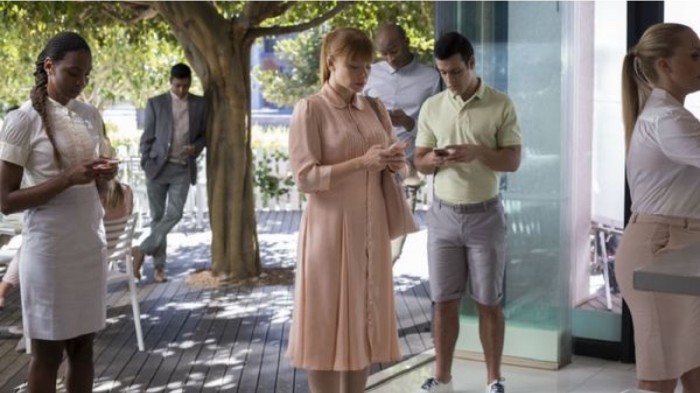 Black Mirror Season 3 Episode 1 entitled "Nosedive" directed by Joe Wright takes place in a future entirely controlled by how people evaluate others on social media. Bryce Dallas Howard plays a woman is trying to push her "score" into influencer status by attending a wedding for her oldest childhood friend who has a lot of high-ranking friends. The episode is horrifying and hilarious and is a perfect example of what Black Mirror intends to be.
Black Mirror Nosedive Ringtones
During an AMA on Reddit, the showrunners were asked if the social rating sounds would be made available as ringtones/text tones. And because of that question, Netflix has released the five different tones online for you to use however you wish:
How fun, and as the showrunners note, please "use wisely."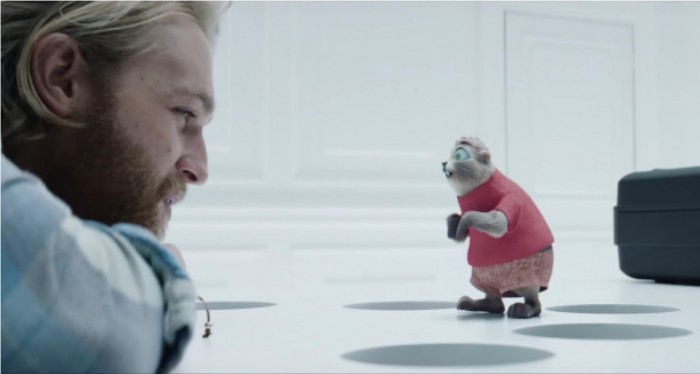 As for the other highlights from the Reddit AMA:
When can we expect Black Mirror Season 4?
"We're about to start shooting one so as soon as we've finished that bit and shot another five, and then given them all a good polish. 2017 almost certainly, in other words."
Have they considered fucking with the audience by having different ends or scenes depending on the day of the week someone is watching?
"Have thought about that with Playtest (wanted to do a 'Nightmare mode' for people watching it a second time — with different fourth-wall breaking scenes). But it was just too logistically complicated. We may revisit the idea tho."
What is the subtle buzz in the background music with each escalation of the nightmare in Playtest?
"The sound of the phone (and the interference) pops up in the soundtrack from time to time...."
On hiding easter eggs in episodes?
"There's still one no-one's found in White Christmas."
Will Charlie Brooker ever cameo in an episode?
"Probably not. I am in Dead Set though, very briefly, as a zombie. So is Annabel. Annabel is the zombie at the end watching the TV in the shop window."
Was the ending song "Heaven is A Place on Earth" an inspiration for San Junipero?
"I can't recall when it came into the process, but I was running, and it came up on a Spotify 1987 playlist I'd put together. And I sort of went "FUCKING HELL THAT'S PERFECT." But not out loud. And then I couldn't relax until I KNEW it was cleared."
Was there ever any concept/story that they deemed too depressing for an episode?
"In an early draft of White Christmas Oona Chaplin's character (Greta) had a kid — there was a scene in which 'Cookie Greta' saw 'Real Greta' reading a story to her son, and then realized she'd never hold or truly 'be with' her kid again. But it was so totally bleak it overpowered everything else, so we GOT RID OF THE KID. (She was called Greta because there were two of her and 'Greta minds think alike'. Ha. Ha.)"