Muppet Babies Reboot Coming, See What It Will Look Like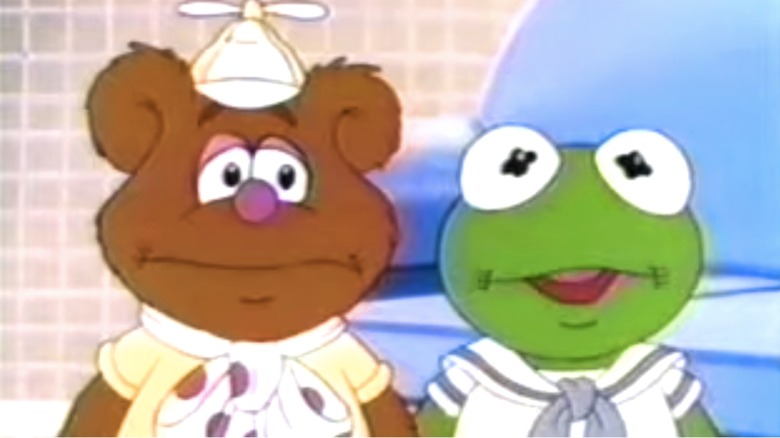 Ranked #1 in our top 20 Saturday morning cartoons of all time, Jim Henson's Muppet Babies was truly a special television series to an entire generation of children growing up in 1980's and 1990's. I'm very happy to tell you that Disney Junior will be reviving the show as a CG-animated series, set to debut in early 2018. Learn more about the Muppet Babies reboot and see the first photo, after the jump.
Muppet Babies Reboot Photo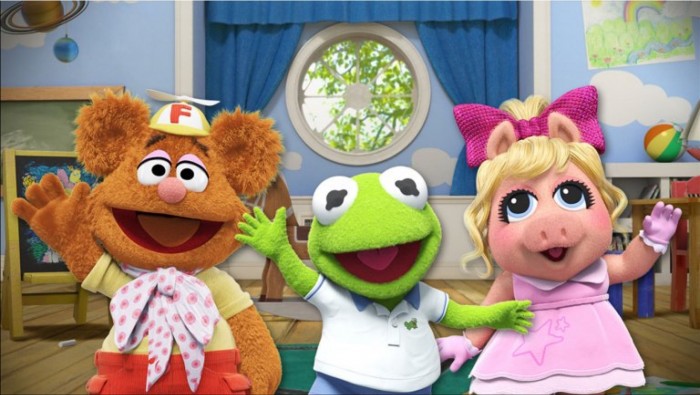 Above is the first Muppet Babies reboot photo, giving us a sneak preview of what the new "reimagined" version of the series will look like.
Jim Henson's Muppet Babies followed the adventures of preschool-age Kermit, Fozzie, Miss Piggy, Gonzo, Animal, Rowlf, Scooter and Skeeter (a new addition to the gang), as they played and dreamed together in a nursery overseen by a nanny. (Voiced by Leave It to Beaver's Barbara Billingsley; the character was never seen from the waist up.)
Jim Henson's Muppet Babies was probably more influential on my life than any other television series from my childhood. It taught me to dream and showed me the power of imagination and creation. I have a fond love of The Muppets, their movies, and The Muppet Show but Muppet Babies has had more of an impact on me as a person. Some of my favorite episodes were those that parodied Star Wars and Indiana Jones.
The new series is being aimed at kids aged four to seven and will follow the characters as they use their imaginations to go on adventures that range from building a time machine to flying through outer space. It seems like the new stories will try to capture the same magic as the original, highlighting creative and critical thinking skills by harnessing "the power and potential of imaginative play."
Disney Junior Worldwide executive VP, original programming and general manager Nancy Kanter promises that "Parents will delight in seeing their favorite Muppets in the mixed animation style they remember from the original series, and kids will be introduced to this warm and zany world made just right for the Disney Junior audience." Added The Muppets Studio VP Debbie McClellan: "Bringing Muppet Babies to Disney Junior is a wonderful opportunity to reach a new generation of viewers and to creatively build on the innovative original series. We hope to engage and delight the nostalgic fans while also entertaining new kids, parents, and diverse audiences through heart and humor as only the Muppets can deliver."
The original series was animated but incorporated clips from live-action movies and TV series, like Star Wars and Indiana Jones. It's unclear if the new series will take a similar approach, although it would probably be easy as Disney owns both those films alongside a library of kid-appropriate movies.
The Muppet Babies reboot will debut on Disney Junior, Disney Channel's programming block targeted at preschoolers as well as a stand-alone network, sometime in early 2018.
Watch the original Muppet Babies opening below:
The Muppet Babies first appeared in a dream sequence in the 1984 film The Muppets Take Manhattan, as Miss Piggy imagined what would have happened if she had met her frog love as a baby: