'Rogue One: A Star Wars Story' Score Forced Michael Giacchino To Work On His Birthday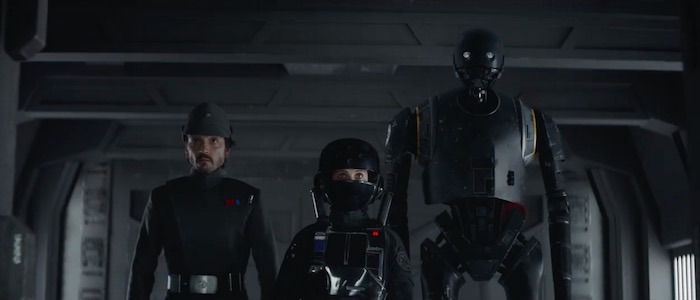 We've already had two movies with a score provided by Michael Giacchino this year, Disney's animated hit Zootopia and the sequel Star Trek Beyond. But there are still two more movies with his musical talents involved on the way. One will arrive in about a week and a half with Doctor Strange, and we've already heard one track from the trippy soundtrack. But easily the most anticipated work from the composer will be for Rogue One: A Star Wars Story.
The Oscar-winning composer recently had a quick interview to discuss his work on the Rogue One score, a job that he describes as "a little stressful" but "a lot of fun" as the December release date gets closer. Find out what else he had to say about the gig after the jump.
Speaking with Hollywood Reporter, Giacchino reveals that he's been busting his ass to make sure the score is done by the time the movie is supposed to hit theaters, going so far as to work on his birthday:
I didn't want to go to work that day, but I had to because our schedule was so tight. So I go and sit down and turn on the screen to work and all of these Stormtroopers are running around and I thought to myself, 'All right this is not a bad birthday.'
Even though this is the first time someone other than John Williams has composed a score for a live-action Star Wars movie, his influence is all over the score since he served as inspiration for Michael Giacchino's entire career:
John and I have known each other for a while and he's always been a great giver of wisdom. He is a great teacher, even when he is not directly teaching you. Growing up listening to him — he was one of my biggest indirect teachers. Working on this films I am constantly reminded that it was Star Wars that pushed me in this direction.
Obviously some of Williams' themes will be present in the movie, but there will be plenty of new music as well. Giacchino specifically said that he can't wait for fans to hear the theme he's created for Jyn, a character the composer loves in the movie. He said, "I love the main character. I love Jyn and what they have done with her."
There's no word on when the score for Rogue One: A Star Wars Story will be released, but there's a good chance it won't be until the day the movie actually hits theaters on December 16th.