New 'Doctor Strange' TV Spots Pile On More Marvelous Magic And Mysticism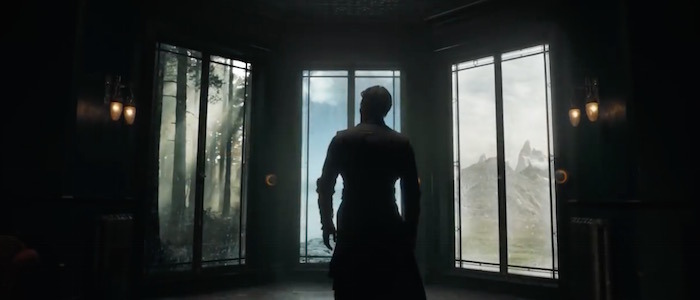 Doctor Strange is my favorite Marvel comic book character, so I've spent the past year-plus in suspense, waiting to see how director Scott Derrickson was going to bring this admittedly (dare I say strange?) odd character to the big screen. A bad Doctor Strange movie would be, for me, about as heartbreaking as a bad movie where Batman and Superman and Wonder Woman team up to fight Doomsday. My soul couldn't take another hit like that in 2016.
So the first wave of mostly positive reviews have been heartening, to say the very least. With these good vibes firmly in place, how about we check out four new TV spots for the film?
Although each spot is built in a pattern that should be familiar to the people who have already watched every other TV spot and clip and late-night talk show sketch released in the run-up to the film's release, there's just enough new stuff here to command your attention. The most interesting spot of the bunch is this one, titled "Become the Hero," which is long enough to act as a new trailer, essentially. In addition to all kinds of weird shots from the film's city-transforming climax, this spot shows off a great deal of Mads Mikkelsen's villainous Kaecilius, including a few shots of him in direct combat with Benedict Cumberbatch's Stephen Strange:
The other three TV spots are much shorter and don't contain as much new footage, but you've come this far so another 90 seconds of Doctor Strange footage isn't going to kill you.
Doctor Strange opens on November 4, 2016. Here's the official synopsis, just in case you've somehow managed to dodge all of the marketing for this one:
From Marvel Studios comes "Doctor Strange," the story of world-famous neurosurgeon Dr. Stephen Strange whose life changes forever after a horrific car accident robs him of the use of his hands. When traditional medicine fails him, he is forced to look for healing, and hope, in an unlikely place—a mysterious enclave known as Kamar-Taj. He quickly learns that this is not just a center for healing but also the front line of a battle against unseen dark forces bent on destroying our reality. Before long Strange—armed with newly acquired magical powers—is forced to choose whether to return to his life of fortune and status or leave it all behind to defend the world as the most powerful sorcerer in existence.