'Deadpool 2': James Gunn "Bummed" About Director Tim Miller's Departure, Fans Petition For Quentin Tarantino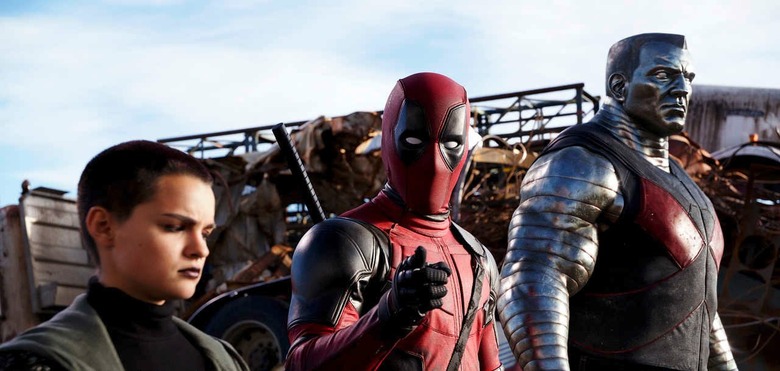 Deadpool 2 has emerged from the weekend one director short, as we learned that Tim Miller has departed over creative differences with star Ryan Reynolds. Naturally, the Merc's fans have a few things to say about this.
Fellow superhero movie director James Gunn has spoken up to express his disappointment in Miller's departure. Meanwhile, some other fans are already thinking about who should replace Miller — and they've got their eye on Quentin Tarantino. 
Reynolds originally made his debut as Deadpool in 2009's X-Men Origins: Wolverine, but it took several more years for him to convince 20th Century Fox to make the Deadpool solo film he wanted to make. Miller, a VFX wizard making his directorial debut, signed on in 2011 and was instrumental in getting the film made and pulling off its unique, irreverent tone. The film turned out to be a huge hit, doing record-breaking box office and attracting strong reviews.
One of the people who really, really liked the movie was Guardians of the Galaxy director James Gunn. "Deadpool was its own thing," he wrote after the film's release. "It's original, it's damn good, it was made with love by the filmmakers, and it wasn't afraid to take risks." So now that Deadpool 2 has lost Miller, Gunn is understandably "bummed" to see him go.
Yeah, we're disappointed, too. On the bright side, though, Deadpool's smashing success means Miller shouldn't have any trouble securing interesting gigs in the future. As a matter of fact, he's already got one set up with Deadpool studio 20th Century Fox — they've set him to work on the Mark Bomback-scripted Influx, the first film in what is supposed to be a trilogy.
But now the question is who'll replace Miller. One fan has started a Change.org petition suggesting the job go to Quentin Tarantino. Here's his reasoning:
If there was ever a chance to see Tarantino do a project almost guaranteed to make a billion dollars, this is it. We got a great taste of what this could be like in Kill Bill, but imagine having a guy like Tarantino write dialogue for The Merc with the Mouth! It would be so glorious. Join me!
At time of writing, the petition has about 800 names out of its stated goal of 1,000. Not that it matters that much — a Change.org petition isn't likely to have a huge influence on the decision no matter how many signatures it gets.
And then there's the question of whether Tarantino would even want to do a Deadpool movie to begin with. Tarantino has shown interest in superhero properties before — like Luke Cage, long before Luke Cage was even a twinkle in Netflix's eye — and Deadpool's gleefully violent, unapologetically crude vibe could be a good fit for Tarantino's sensibilities. But he seems pretty content doing his own thing for now (and as a Tarantino fan, personally, I'd rather see him keep doing original work).
Still, the petition seems as good an excuse as any to start talking about who we would like to see take over the franchise. Until 20th Century Fox announces a replacement, all things are theoretically possible. In your sky's-the-limit dreams, who would you like to see direct Deadpool 2?