'Crazy 4 Cult X' Artwork Includes Iron Giant, Beetlejuice, Ferris Bueller, Willy Wonka, Starship Troopers & More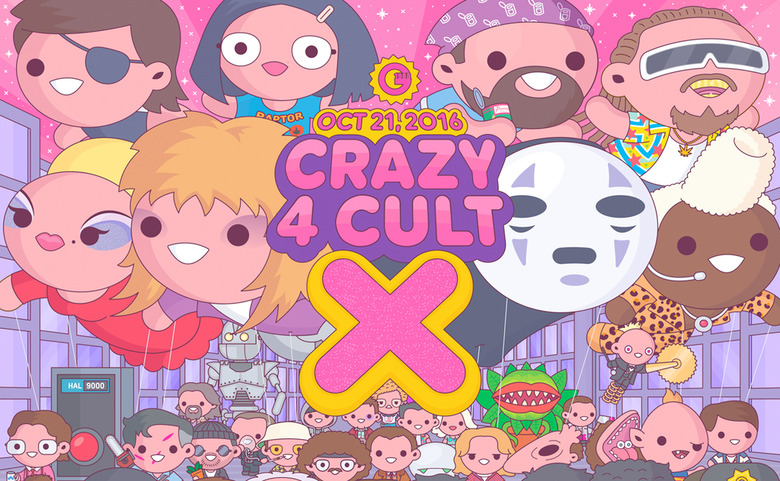 We've been covering the Crazy 4 Cult art exhibitions from Gallery 1988 for years now, and this year marks a milestone for them with their 10th show featuring some of the coolest and weirdest pop culture art inspired by some of your favorite movies and TV shows.
Crazy 4 Cult X has unveiled all the pieces from the show, and they're on sale in their online shop right now. New pieces available for purchase pay tribute to Back to the Future, The Iron Giant, Beetlejuice, Ferris Bueller's Day Off, Willy Wonka and the Chocolate Factory, The Neverending Story, The Princess Bride, The Fifth Element, The Blues Brothers, The Big Lebowski and tons more.
Check out the Crazy 4 Cult X art after the jump!
Here's just some of our favorites from the show at Gallery 1988 right now:
This is about an eighth of the artwork on display and available for purchase in the online shop right now. Beware that some of these have a very limited edition, so some of the above prints may already be sold out. But there are eight pages of pieces for you to check out over at the online shop, so there's bound to be something you like.
My personal favorite is that Back to the Future print where the Hill Valley form 1985 is flipped upside down over the Hill Valley from 2015 (or vice versa). Sadly, that one was sold out even by the time we got around to posting this, so we missed out on that one too. But there's still plenty of good stuff for sale over there. Check it out right here!