'13 Going On 30' Will Become A Broadway Musical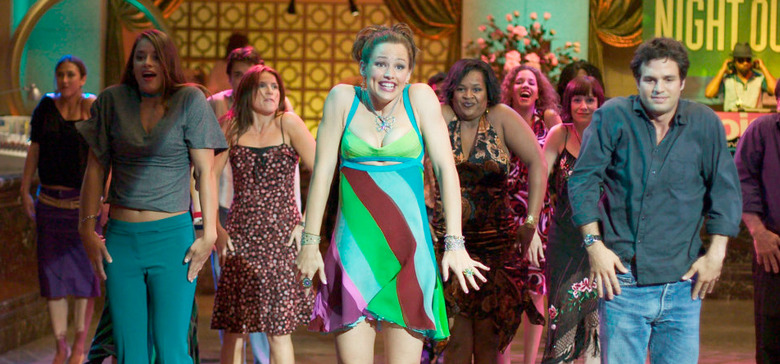 Since the 1980s comedy favorite Big starring Tom Hanks (who just hosted a great episode of Saturday Night Live) has already been turned into a musical, it only makes sense that the female-centric successor 13 Going On 30 gets the same treatment.
Find out about the 13 Going On 30 musical after the jump.
Jennifer Garner starred in the 2004 comedy from director Gary Winick that had the exact same premise of Big, just set in contemporary times. 13 Going On 30 followed a 13-year old girl named Jenna Rink who awakes one morning to find that she's inside the body of her future 30-year old self (Garner), now entirely out of touch with who she used to be.
Even though 13 Going On 30 wasn't an original idea, the setting change and female lead made the entire premise feel totally fresh again. It also helps that the film was led spectacularly by Jennifer Garner, turning in a performance that was every bit as entertaining and endearing as Tom Hanks was in Big back in 1988. Plus, her budding romance with Mark Ruffalo was endlessly charming. If you haven't watch it, the movie is currently available to stream on Netflix.
Now a 13 Going on 30 musical will take the romantic comedy and add plenty of song and dance. The only bad news is that the director attached leaves something to be desired. Andy Fickman will be at the helm of the musical. You may not know him by name, but you're definitely familiar with his work on films like Paul Blart: Mall Cop 2 and Parental Guidance. He's also currently producing Kevin James' new uninspired sitcom Kevin Can Wait on CBS. Perhaps his saving grace is the fact that he's coming off directing a musical stage adaptation of the movie Heathers.
Meanwhile, writing the music and lyrics will be Alan Zachary and Michael Weiner. The duo have had plenty of recent experience taking movies and turning them into musicals since they're currently working on stage versions of 17 Again (another age-jumping centric comedy like Big but in reverse) and Take The Lead.
Most of the music in 13 Going On 30 will be original, but since the movie has two fantastic sequences featuring a dance number to Michael Jackson's hit "Thriller" and a slumber party with prominent placement of Pat Benatar's "Love Is a Battlefield," there's a chance those songs could end up being used in the production as well. If you've never seen the movie, here's one of those fun scenes:
No word on when 13 Going On 30 will debut, so keep your ear to the ground for more.