'Deadpool 2' Loses Director Tim Miller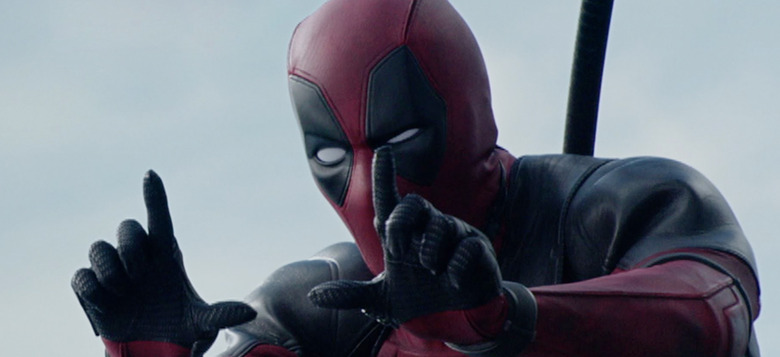 After spending much of Deadpool trying to find Francis, it looks like the Merc's next job will be to track down a new director for Deadpool 2. Tim Miller, who helmed the first film and was expected to return for the sequel, has dropped out due to creative differences with star Ryan Reynolds. 
According to Deadline, which broke the news, the decision came about "after a series of creative differences." While Miller had never officially signed a contract to direct Deadpool 2, he'd already begun developing the script and had been planning to return to the helm. The exact nature of those creative differences has not been revealed. However, we did hear a rumor a while back that Miller and the studio were in disagreement about who should be cast as Cable — Miller apparently wanted Kyle Chandler, while the studio had their eye on Liam Neeson.
It's unclear whether Miller's departure sets back the schedule for Deadpool 2, and by how much. Deadpool 2 does not have a release date but was eyeing a 2017 start date for release sometime in 2018. (Although 20th Century Fox hasn't announced an exact release date, it already has two 2018 dates set aside for unnamed Marvel movies, March 2 and June 29.) In recent weeks, Deadpool 2 looked like it was about to move forward with some exciting new casting, with Mary Elizabeth Winstead, Lizzy Caplan, and Sienna Miller among the actresses in the running to play Domino.
The first Deadpool was an unlikely success story. Reynolds first played the character in the much-reviled X-Men Origins: Wolverine. That version of the character was not well liked by fans, but for the next several years Reynolds continued to push for a Deadpool spinoff that would do the character justice. Miller, a VFX artist, signed on to helm Deadpool as his feature directing debut all the way in 2011. After several stops and starts, it was a bit of leaked test footage that finally got Deadpool on track for good. Fans responded so positively that 20th Century Fox finally greenlit the movie.
Still, Deadpool felt like a gamble, with its irreverent, fourth-wall-breaking tone and R rating. When the film finally came out in February 2016, though, it vaulted past all expectations, setting several box office records including the best opening weekend of all time for an R-rated movie. It far outperformed 20th Century Fox's other big Marvel movie this year, X-Men: Apocalypse.
The parting between Miller and Deadpool 2 is reportedly amicable, and in fact, Miller already has another 20th Century Fox project lined up. With Deadpool 2 off his to-do list, he'll dive right into Influx, written by Mark Bomback and based on David Suarez's novel. The film is expected to be the first in a trilogy.