Rogue One Bits: Running Time Revealed? 'Catalyst' Excerpt, Weirdest Interview & More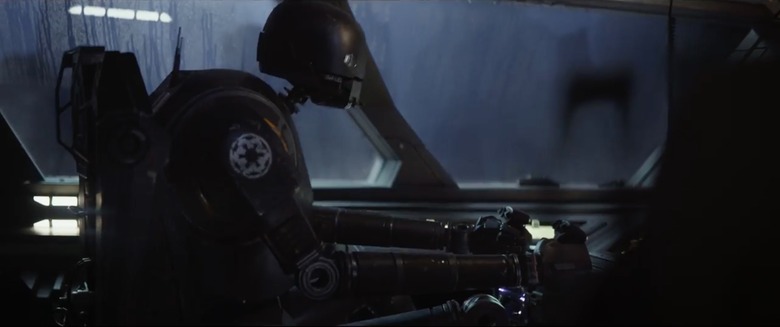 In this edition of Rogue One Bits:
The running time of Rogue One: A Star Wars Story may have been revealed.
Director Gareth Edwards is returning to SXSW next year.
As expected, the new Rogue One trailer dominated social media.
A new Catalyst excerpt sheds light on the Erso family.
Screenwriter Gary Whitta shares a very cool gift.
The website for the Australian theater chain Event Cinemas has revealed the running time of Rogue One as 133 minutes. That puts it smack dab in the middle of the pack, with the original Star Wars still being the shortest of the films at 121 minutes and the Attack of the Clones still being the longest at 142 minutes. Unless, of course, the site has posted incorrect information (although Making Star Wars is fairly certain they were right the running time of The Force Awakens last year)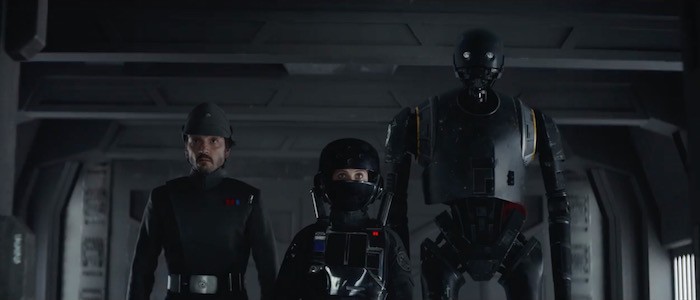 Gareth Edwards' first film, Monsters, held its world premiere at the SXSW Film Festival in 2010. When Edwards went on to make Godzilla, he didn't forget about the fest that helped give him his start and he brought footage of his first major studio movie to the fest and paired it with a special repertory screening of the original 1954 Godzilla. I know this because I was there, and Edwards radiated humility and intelligence, speaking thoughtfully about his work. And now, he's set to return to SXSW in 2017 as one of the fest's keynote speakers, joining other artists like Lee Daniels and Jill Soloway. By then, Rogue One would have come and gone, so he'll actually be able to talk openly about the movie and its secrets!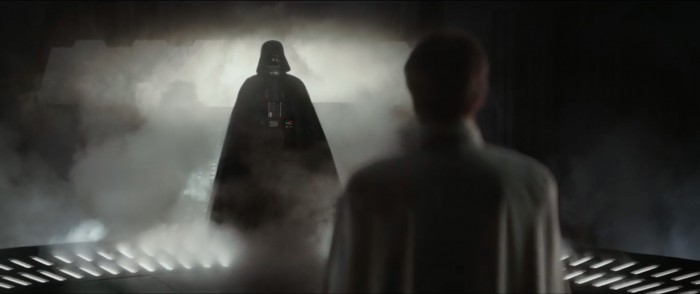 As expected, the new Rogue One trailer dominated social media last week, with comScore reporting (via Variety) that it generated 228,000 new conversations. In comparison, Fantastic Beasts and Where to Find Them, which held a special fan event last week, generated only 68,000 new conversations. Breaking news: Star Wars is still popular.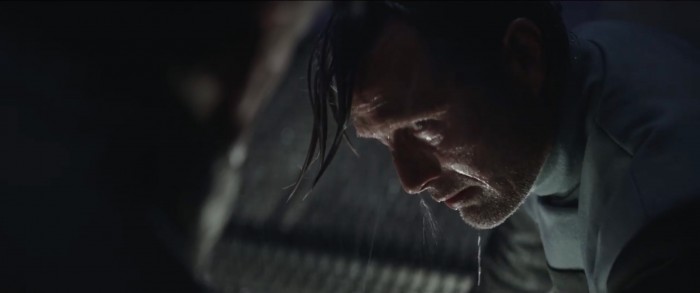 USA Today has posted the first excerpt from the upcoming novel Star Wars: Catalyst, which explores the relationship between the Erso family (as in Galen and Erso) and Orson Krennic in the decades before the events of Rogue One. Written by James Luceno, the book begins during the Clone Wars, before the Empire existed, and tracks Galen Erso being roped into the project that would eventually become the Death Star. They also have a few quotes about the book from Lucasfilm Story Group creative executive Pablo Hidalgo about why this book is necessary for Star Wars fans:
Everyone knows about the Death Star as this way-larger-than-life concept. It's hard to wrap your head around this weapon that's so powerful. But this is the idea of understanding who were some of its architects and what were they thinking? It's no accident that we've taken a look at the Manhattan project and what was happening at Los Alamos laboratories during the tail end of World War II. Being able to look at that kind of thing through history and then apply the Star Wars filter to it is really fascinating.
Hidalgo also explained how this extensive backstory makes Jyn Erso different from other Star Wars protagonists:
One of the great opportunities we have with Jyn, unlike some of our heroes in a Star Wars film, is she knows her past. She knows her parents. She knows where she came from. So we're able to take these characters and really flesh them out because we have this grounding of them actually established in the context of the film.
You can read the whole excerpt from the novel at the link above.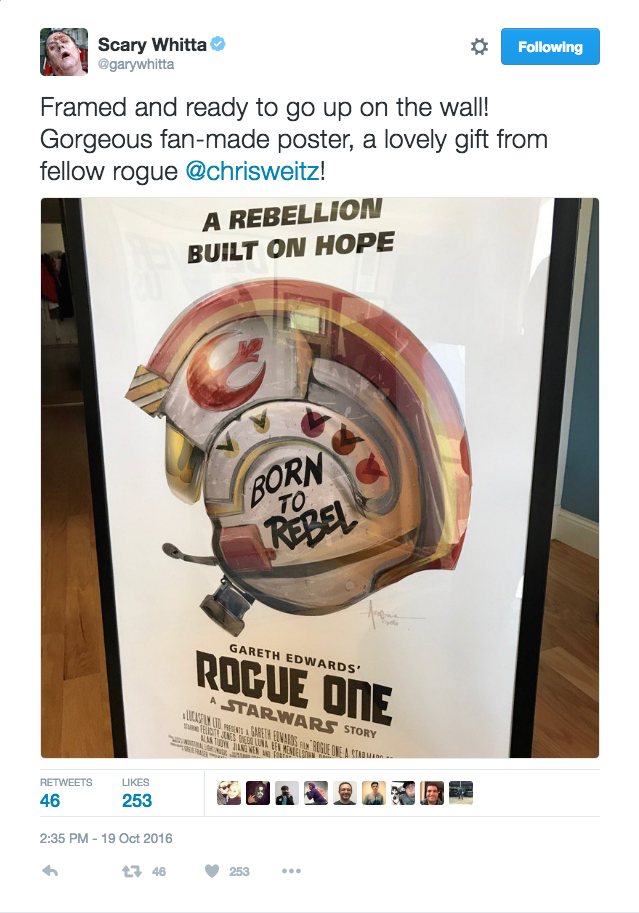 Rogue One screenwriter Gary Whitta took to Twitter to share a gift from his fellow writer, Chris Weitz: a framed version of a fan-made poster that reimagines the famous one-sheet for Stanley Kubrick's Full Metal Jacket using Star Wars imagery.
The Korean YouTube channel BuzzBean has posted their interviews with the Rogue One cast conducted during this year's Star Wars Celebration and they're...odd. When you combine the fact that these actors are all contractually obligated to not say anything interesting about their work before it is released with the fact that the host seems more interested in committing to silly bits than anything else, you get one of the stranger videos to have ever graced Rogue One Bits.
YouTuber ItsFishy has recreated the most recent Rogue One trailer using footage from the video game Destiny and it's pretty cool stuff. While it doesn't necessarily align with every shot seen in the preview, appropriate images have been found for just about every audio element in the trailer. If you've played Destiny and like Star Wars (and I imagine that's a fair number of people), this is a fun watch.
More than any other series out there, Star Wars has mastered the fine art of preying on your emotions to create effective advertisements. In this case, it's a new commercial for Duracell batteries that uses Rogue One footage and familiar Star Wars iconography (alongside, uh, children ailing in a hospital) to tug on the 'ol heartstrings.
Well, I guess it's time for us to retire from the trailer breakdown game. Red Letter Media has got this whole thing covered.