UPDATE: 'Godzilla 2' Will Be Directed By 'Krampus' Helmer Michael Dougherty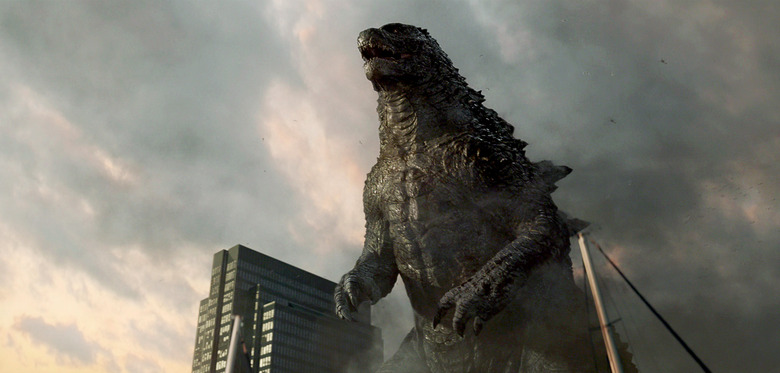 UPDATE 2: Now, months later, Variety has added the official confirmation that Michael Dougherty is directing Godzilla 2. Our original article runs below.UPDATE: After we learned yesterday that Godzilla 2 would be scripted by Krampus writers Michael Dougherty and Zach Shields, it turns out that one of them will also be directing. ScreenCrush reports Michael Dougherty will be directing Godzilla 2 as well. Legendary must have been very pleased with the work he turned in as the director of Krampus, which has some of the coolest horror monsters to hit the big screen in awhile.
Our original story from October 20th follows below.
Last winter brought the holiday horror flick Krampus to theaters, and I'm betting that a lot of you out there didn't catch it. The film only made nearly $43 million at the box office (which wasn't bad at all on a budget of $15 million), but the Legendary production deserves to be seen for bringing some truly terrifying monsters to life and creating some fantastic entertainment to counter the usually cheery Christmas movies we see on TV each year. Now two of the talents responsible for writing Krampus will be bringing their monstrous talents to the King of Monsters in Godzilla 2
Variety reports Michael Dougherty and Zach Shields have been hired as the Godzilla 2 writers, finally promising some progress on the sequel that is slated for release on March 22, 2019 after being delayed earlier this year from its original 2018 release date. But that's not the only move being made behind the scenes.
Apparently Legendary might be looking to create a writers room in order to organize the growing giant monster universe. We know that a recent teaser poster for Kong: Skull Island given to some attendees at New York Comic-Con featured references to the secret research project MONARCH that was a key part of the Godzilla reboot in 2014. Plus, Godzilla and King Kong are supposed to meet in a film currently set for release in 2020. But there might be more movies beyond that which could include other monsters, and Legendary wants to start organizing what could be a whole universe.
This is something that Legendary and Warner Bros. might want to hold off on doing until Kong: Skull Island arrives in March. If audiences aren't on board with what director Jordan Vogt-Roberts delivers with this latest big screen version of the ape, they may not care so much about him meeting Godzilla down the road.
Anyway, Godzilla 2 is still a long ways off, and the project still needs to find a new director since Gareth Edwards left just a few days after the release date was pushed back. Apparently his departure didn't have anything to do with the release date shuffling, because before it was announced, he and Legendary had already agreed to go their separate ways. It sounds like creative differences were at the core of that decision, so we'll have to wait and see who Legendary can get to replace Edwards sometime down the road.