'Logan' Trailer Coming Tomorrow; Watch A Teaser & Get Your First Look At Old Man Logan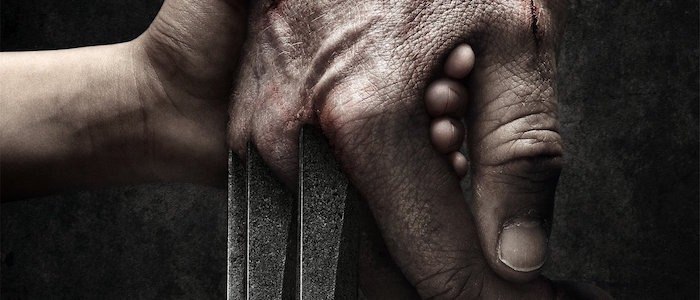 Wolverine may be an ageless mutant, but Hugh Jackman is not, and as a result, we've watched him grow older over his past 16+ years on the big screen. But Logan will be the first movie where Wolverine really gets to show his age. James Mangold has revealed the first look at Jackman's Old Man Logan in the movie, just ahead of the first trailer's premiere tomorrow. Get your Old Man Logan first look — and check out a teaser for the trailer — below the jump.  
Mangold shared the Old Man Logan first look on Twitter.
Taken w/ Leica SL, Noctilux 50mm, ISO 1600 1/1000 ƒ1.7 — by JM pic.twitter.com/Rz4MUyctqq

— Mangold (@mang0ld) October 19, 2016
... And it turns out Old Man Logan looks exactly as you'd expect, i.e., like an older Hugh Jackman. He's covered in scars now because his healing factor has deteriorated significantly in his old age, and the bushy beard is cinematic code for "man going through a rough patch." Still, it must be kind of a relief for Jackman not to have to pretend he looks like this anymore: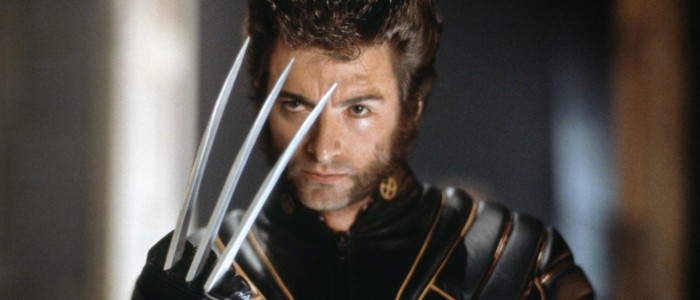 But if you liked that Old Man Logan first look, just wait — there's more. Tomorrow brings the first Logan trailer, as Jackman teased on Twitter.
TOMORROW pic.twitter.com/AIDSK0in1J

— Hugh Jackman (@RealHughJackman) October 19, 2016
Visually, there's not a lot here, just a brief shot of a man's silhouette in a field. But the dialogue should pique fans' interest: "Nature made me a freak, man made me a weapon, and God made it last too long." Not exactly the words of a happy, healthy man, are they?
After months of basically radio silence, Logan began its marketing onslaught earlier this month with the reveal of the first teaser poster and title. Since then, we've learned many more details. For starters, we know this movie is going to get dark. It sounds like Mangold really intends to earn that promised R rating. Here's a little taste of the downbeat tone, from an early page of the script:
In this flick, people will get hurt or killed when shit falls on them. They will get just as hurt or just as killed if they get hit with something big and heavy like, say, a car. Should anyone in our story have the misfortune to fall off a roof or out a window, they won't bounce. They will die.
As for our hero, well, he's older now and it's clear his abilities aren't what they once were. He's fading on the inside and his diminished healing factor keeps him in a constant state of chronic pain — hence booze as a painkiller.
So by all means, go ahead and worry about him.
Logan is set a few years in the future. Mutant births are in severe decline, and a shadowy operation known as Transigen has been turning mutant kids into killing machines. Logan himself isn't doing so hot, and neither is Professor X (Patrick Stewart). But he takes a little girl named Laura under his wing. Also known as X-23, she's a mutant with similar abilities as Logan. Stephen Merchant plays Caliban, who helps Logan care for Professor X, and Boyd Holbrook is the villain Donald Pierce. Richard E. Grant plays mad scientist type Zander Rice.Logan arrives March 3, 2017.