New 'Willy Wonka' Movie Coming From 'Harry Potter' Producer & Warner Bros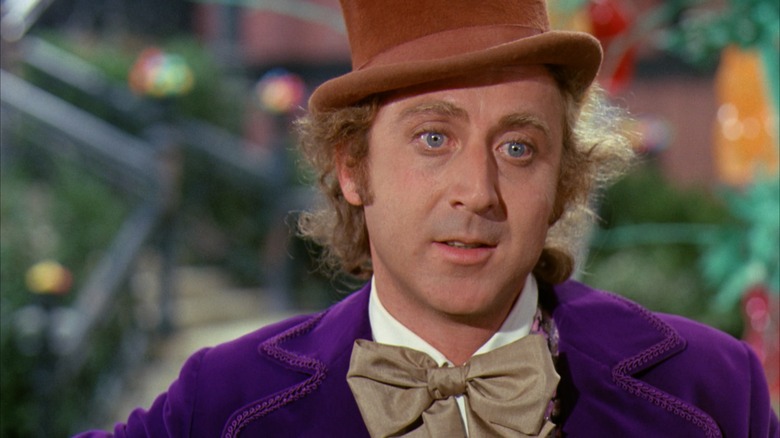 A decade after the disappointing and sometimes nauseating remake of Charlie and the Chocolate Factory, Warner Bros. is planning another movie with Willy Wonka. The studio is joining forces with Harry Potter and Fantastic Beasts and Where to Find Them producer David Heyman for a film that'll center entirely around Wonka. The movie isn't an origin story, but it will focus on Wonka's early adventures.
Below, learn more about the new Willy Wonka movie.
Variety's sources told them Warner Bros. got the ball rolling on acquiring the rights to the Willy Wonka IP from the Roald Dahl Estate earlier this year, but the deal didn't become final until recently and about two months after the passing of the beloved Gene Wilder. The manager of the Dahl Estate, Michael Siegel, is producing the Wonka film with Heyman and executive producer Kevin McCormick (Gangster Squad).Simon Rich is writing the script. Rich is probably best known for creating the FX comedy series Man Seeking Woman, but he was also a writer on Saturday Night Live. Most recently he was credited with creating some additional characters for The Secret Life of Pets and providing additional story material for Pixar's Inside Out. According to Variety, Rich isn't drawing any particular material from Dahl's "Charlie and the Chocolate Factory" and "Charlie and the Great Glass Elevator," although it's a little surprising Warner Bros. isn't considering adapting the latter.
Then again, they very well might be thinking about one day making "Charlie and the Great Glass Elevator." According to Variety, the studio sees franchise potential in their Willy Wonka movie. The outlet writes if the film is a box-office hit, it's possible Charlie or some of Dahl's other characters could appear in sequels, although it's unclear how much of this is speculation on Variety's part.
When this Willy Wonka project was first announced today, some wondered if Warner Bros. was going with screenwriter Jason Micallef's "dark, reimagining of the Willy Wonka story beginning in World War II and culminating with his takeover of the chocolate factory." Micallef's origin story, which sounds quite bonkers and you can learn more about it here, nearly topped the 2014 Blacklist. The script, titled Wonka, doesn't seem very close to the direction Warner Bros. is moving towards with their Wonka project. There's no word on when we might see the movie, but once again, Godspeed to the actor who has some ridiculously large shoes to fill.