'Deadpool 2': Mary Elizabeth Winstead, Lizzy Caplan, Sienna Miller And More On Shortlist To Play Domino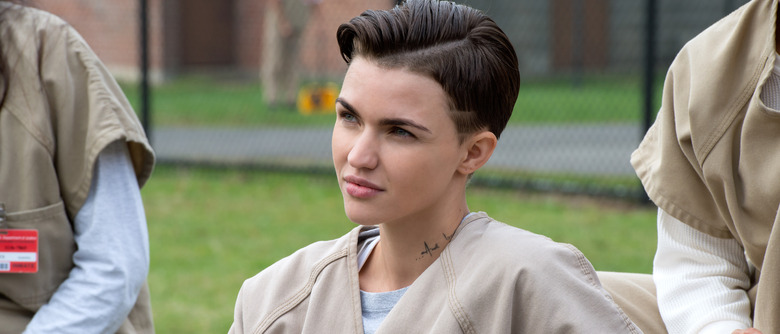 Deadpool's record-breaking box office guaranteed a sequel, and while we've yet to learn when exactly we might see that sequel we're starting to get a better idea of its shape. A couple of months ago we heard the character Domino might join the Merc with a Mouth on his next outing. Today a new report reveals which actresses could play her. Among the names on the shortlist are Mary Elizabeth Winstead, Lizzy Caplan, and Sienna Miller.UPDATE (10/31/2016): Three more names have been added to the Domino shortlist. Find out who they are below.Collider has the Deadpool Domino shortlist, and reporters from Variety and THR seem to back them up. According to their sources, stars in the mix include Winstead, Caplan, Miller, Sofia Boutella (of Kingsman and Star Trek Beyond), Stephanie Sigman (of Spectre), and Sylvia Hoeks (of the upcoming Blade Runner sequel). All six actresses have tested for the role or will in the near future. We also can't rule out any additional names at this time.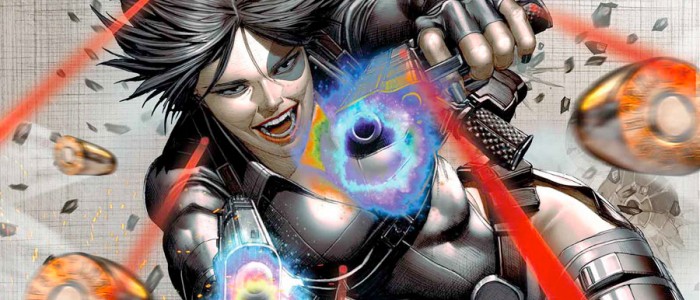 Domino is a mutant mercenary whose special abilities include subconscious telekinetic probability manipulation. Essentially, it just means she's really lucky as long as she takes action; it's like the opposite of "bad-guy aim." She also has enhanced reflexes and is trained in combat and marksmanship. It's also worth pointing out that in the comics, she's part of X-Force along with Deadpool and Cable, and that Ryan Reynolds really wants to make an X-Force movie.
The actresses on the Deadpool Domino shortlist all fall into the same age range but they're all over the map in terms of fame. Winstead, Caplan, and Miller are probably the best known names, and all three have been on the verge of breaking out big for a while now. Winstead's just coming off of 10 Cloverfield Lane and has a role in the next season of Fargo. Caplan starred in Now You See Me 2 and can currently be seen in Masters of Sex. Miller was in High-Rise earlier this year and has Live by Night and The Lost City of Z out in the next several months.
The other three actors are less established in the U.S., but all seem to be on their way up. Boutella made a big splash in Kingsman: The Secret Service and Star Trek Beyond, and will next play the Mummy in The Mummy. Sigman had a small role in Spectre and a bigger role in Netflix's Narcos. And Hoeks is a Dutch actress whose most famous Hollywood role is one that hasn't come out yet — she's part of the star-studded cast of Blade Runner.
UPDATE (10/31/2016): Variety adds that Kelly Rohrbach (Baywatch), Ruby Rose (Orange Is the New Black), and Mackenzie Davis (Halt and Catch Fire) are also in the mix to play Domino in Deadpool 2.Deadpool is expected to shoot in 2017, and does not yet have a release date.