'Guardians Of The Galaxy Vol. 2' Teaser Trailer Is Hooked On A Feeling Again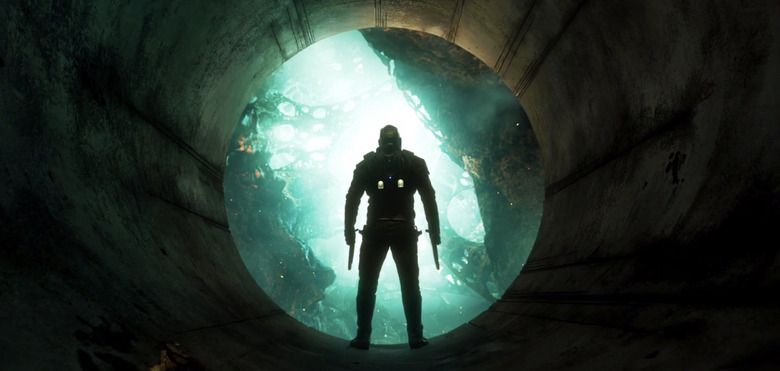 Well, that didn't take long. Following the release of the first Guardians of the Galaxy Vol. 2 teaser poster this morning, the first teaser trailer has made its way online. It takes a cue from the first teaser trailer for the first installment of the cosmic comic franchise and brings back "Hooked on a Feeling" for the soundtrack.
However, the difference this time is that the teaser trailer has the confidence of a franchise that has already proven itself. Watch the Guardians of the Galaxy 2 trailer after the jump.
With Guardians of the Galaxy currently standing as my favorite Marvel Studios movie, there's a lot riding on this sequel, but everything we've seen and heard so far has indicated we don't have anything to worry about. This teaser trailer only boosts my excitement and confidence, especially since they didn't even need to show much of anything from the sizzle reel that played at Comic-Con. And just to be clear, this sneak preview is apparently different from the first trailer:
What I love about this teaser trailer is that it doesn't even introduce any of the new characters yet, namely Kurt Russell as Ego the living planet, and it doesn't rely on the adorable little Groot to sell the movie either. The little guy only appears a couple times throughout the footage, one of which is that spectacular slow motion sequence where he's working alongside Michael Rooker as Yondu. Plus, we get to see how Drax the Destroyer is much less rough around the edges, offering an unwanted hug to Star-Lord.
Anyway, Chris Pratt, Zoe Saldana, Dave Bautista, Vin Diesel and Bradley Cooper are all back for the sequel (obviously), and Pom Klementieff, Sean Gunn, Glenn Close and Elizabeth Debicki will be joining them. e
You can expect to see this teaser trailer playing before Doctor Strange when it hits theaters in November too, but for now, just watch it over and over online, dissecting every little bit of new footage and gushing about how freaking adorable that little Groot is.
Set to the backdrop of 'Awesome Mixtape #2,' Marvel's Guardians of the Galaxy Vol. 2 continues the team's adventures as they traverse the outer reaches of the cosmos. The Guardians must fight to keep their newfound family together as they unravel the mysteries of Peter Quill's true parentage. Old foes become new allies and fan-favorite characters from the classic comics will come to our heroes' aid as the Marvel cinematic universe continues to expand.
Guardians of the Galaxy Vol. 2 opens in theaters on May 5th, 2017.