LOL: 'Deadpool' Praises His Own Movie's Incredible Marketing Campaign For Five Minutes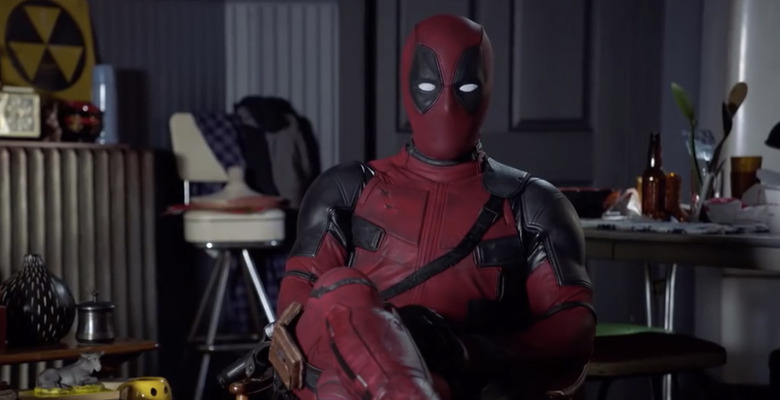 It's crazy to think that we now live in a time where an R-rated Deadpool movie is now one of the most successful movies of the year. It took years to get the character who was so grossly mistreated in X-Men Origins: Wolverine into his own movie, but the dedication of Ryan Reynolds, writers Rhett Reese & Paul Wernick and director Tim Miller kept it alive. However, the fans also had a key part in convincing 20th Century Fox to finally take a chance on an R-rated superhero.
Thankfully, the gamble paid off, and one of the main reasons for that success is the unique marketing onslaught that Deadpool brought everywhere. The Merc with a Mouth's traditional breaking of the fourth wall allowed for some of the most unique advertising we've seen from a blockbuster in recent memory, so much that it's been nominated for a Clio Award, which recognizes innovation and creative excellence in advertising, design and communication.
In traditional Deadpool fashion, the nomination is being accepted by Ryan Reynolds as Deadpool, praising the movie marketing for no less than five minutes. But beware, because the video is very much NSFW, just like the movie
Here's the Deadpool marketing campaign video award accepting the nomination YouTube (via ComicBook.com):
It only makes sense that the best way to accept a video about the marketing for Deadpool is to have Ryan Reynolds as the character taking a look back at the campaign featuring himself. He brags about breaking all sorts of box office records, calls the movie a masturbatory masterpiece, and then runs through the phases of the marketing campaign.
If you forgot just how 20th Century Fox's marketing team pushed the movie to audiences, this video provides a great look the studio's various efforts, from that beak skin rug photo to killing Mario Lopez to confirm the film's R-rating to the first trailer's debut on Conan. I had no idea that the late night TBS talk show actually changed its rating that night to TV-MA just so the red band version of the trailer could play on television. That's awesome.
Anyway, here's hoping the marketing for Deadpool 2 will be just as great as the first time around. Of course, since we're still waiting to find out when cameras are going to roll on the sequel, we might be waiting a little while. But it sounds like it should arrive sometime in 2018.