'Always Shine' Trailer & Poster: Mackenzie Davis & Caitlin FitzGerald Are Best Frenemies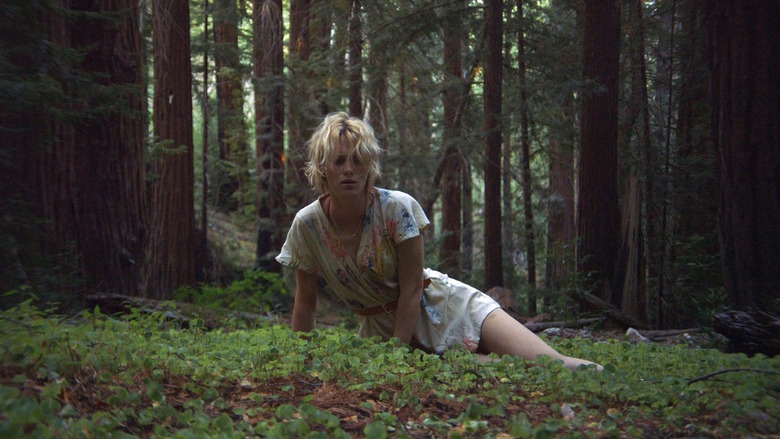 Reconnecting with old friends can be a tricky proposition even under the best of circumstances, but the best frenemies at the heart of Always Shine aren't in the best of circumstances. Mackenzie Davis and Caitlin FitzGerald lead Sophia Takal's psychological thriller as a pair of longtime pals who head up to Big Sur together in an effort to repair their bond. But the trip quickly turns toxic as the women are beset by jealousy and unhappiness, and begin to turn on each other.
Always Shine earned high praise at its Tribeca Film Festival world premiere, with Davis even scooped up a Best Actress award for her work. If you've ever watched Halt and Catch Fire or Masters of Sex and wished Davis and FitzGerald, respectively, had even more to do, this definitely looks like a movie worth checking out. Watch the Always Shine trailer below. 
Always Shine Trailer
Always Shine opens December 2.
Two women, both actresses with differing degrees of success, travel north from Los Angeles to Big Sur for a weekend vacation in Always Shine, Sophia Takal's twisty, psychological drama. Both see the trip as an opportunity to reconnect after years of competition and jealousy has driven a wedge between them,but upon arrival to their isolated, forest retreat, the pair discovers that their once intimate friendship has deteriorated into forced conversations, betrayals both real and imagined, petty jealousies, and deep-seated resentment. As the women allow their feelings to fester, each begins to lose their bearings not only on the true nature of their relationship, but on their own identities.
Mackenzie Davis ("Halt and Catch Fire") and Caitlin FitzGerald ("Masters of Sex") give brave and raw performances as Beth and Anna, two women whose ideas of success are dictated as much by external cultural criterion as their own sense of self-worth. Beautifully photographed and assuredly directed by Takal, Always Shine wraps itself in an evocative shroud of dread and paranoia that lingers long after the final frame.