Wasteland Weekend: It's Mad Max Meets Burning Man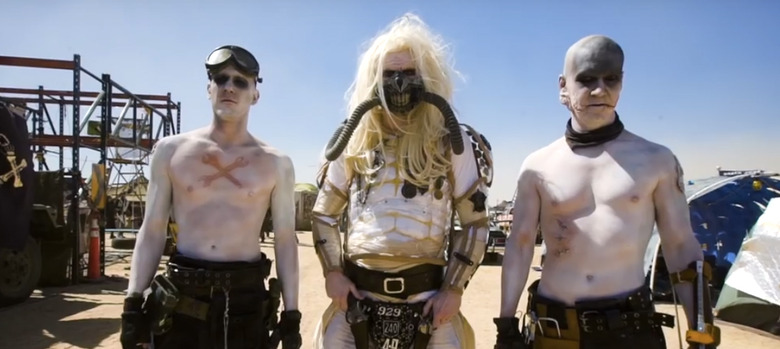 Mad Max: Fury Road has reignited an interest in the post-apocalyptic desert setting of the Wasteland. But even before the film made a splash on the big screen last year, people were already taking to the desert for a celebration that would make Immortan Joe proud, and it looks like a party made in Valhalla.
Wasteland Weekend has been running since 2010, combining the aesthetic of the Mad Max movies with the festivities of the desert insanity known as Burning Man. See the party in action after the jump.
Here's how the official Wasteland Weekend event page beckons you to have a lovely day:
Join over a thousand attendees coming from all over the the United States (and beyond) to gather in the Southern California desert for a four-day post-apocalyptic festival.  Set up camp at our wasteland compound, surrounded by specially-built sets.  Costumes are required and post-apocalyptic campsites and vehicles are encouraged.  Live for four days in a world pulled straight out of the Mad Max movies and other post-apocalyptic films and games, beyond the grip of so-called civilization.
There's everything from live bands, stunt performers, fire dancers, burlesque shows, circus acts and some kind of "post-apocalyptic bloodsport of the future" called Jugger. Plus there are tons of crazy vehicles on display and cruising around.
The bad news is Wasteland Weekend already happened back in September for 2016, but it'll be back next year. So get your chrome spray paint ready and get someone to witness you. Thanks to GeeksAreSexy for bringing this to our attention.