Leonardo DiCaprio Producing And Possibly Starring In 'Truevine' For Paramount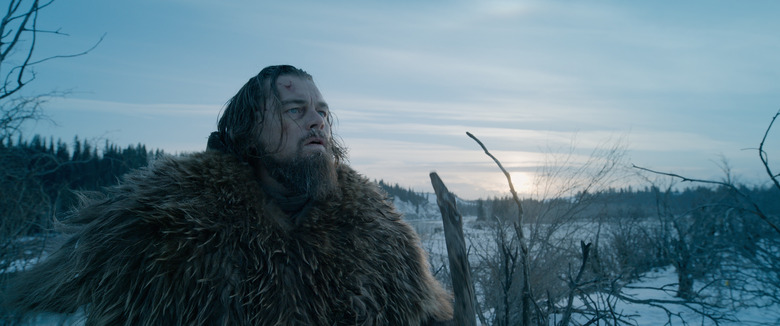 Leonardo DiCaprio is currently in talks to produce a Captain Planet movie. Another project the actor and producer is possibly working on is an adaptation of Beth Macy's Truevine: Two Brothers, A Kidnapping, And A Mother's Quest; A True Story Of The Jim Crow South, based on a true story that begins in 1899 in Virginia. DiCaprio's Appian Way and Paramount are in the middle of securing the rights to Macy's non-fiction tome. DiCaprio would produce the film, which he could have a starring role in as well.
Below, learn more about the new Leonardo DiCaprio project.
Deadline first reported the project. Journalist Beth Macy's book is about two African-American albino brothers taken from the mother and their home. The brothers, George and Willie Muse, were "genetic anomalies" and caught the eye of James "Candy" Shelton, a man looking for "freaks" for circus shows. "Candy" possibly kidnapped the boys and sold them to the circus. They were treated terribly and fed the lie that their mother had died. Their mother, Harriet, was very much alive, though, and spent the next few years trying to find her sons.
Here's the full synopsis for Macy's book:
The year was 1899 and the place a sweltering tobacco farm in the Jim Crow South town of Truevine, Virginia. George and Willie Muse were two little boys born to a sharecropper family. One day a white man offered them a piece of candy, setting off events that would take them around the world and change their lives forever.
Captured into the circus, the Muse brothers performed for royalty at Buckingham Palace and headlined over a dozen sold-out shows at New York's Madison Square Garden. They were global superstars in a pre-broadcast era. But the very root of their success was in the color of their skin and in the outrageous caricatures they were forced to assume: supposed cannibals, sheep-headed freaks, even "Ambassadors from Mars." Back home, their mother never accepted that they were "gone" and spent 28 years trying to get them back.
Through hundreds of interviews and decades of research, Beth Macy expertly explores a central and difficult question: Where were the brothers better off? On the world stage as stars or in poverty at home? TRUEVINE is a compelling narrative rich in historical detail and rife with implications to race relations today.
After Harriet had found George and Willie, she had a long-lasting custody battle with Ringling Brothers and Barnum & Bailey Circus, which was one of the few circuses the kids worked for. In 1928, George and Willie Muse went back to work for the circus. They'd perform under the names "the Ethiopian Monkey Men," "Eko and Iko," and "Ambassadors from Mars," and there are many photos of them together during those days online. If Paramount and Appian Way move forward with this true story, it's unclear who DiCaprio would play in the film.