'Rogue One' Star Alan Tudyk Reveals His Deleted Live-Action Cameo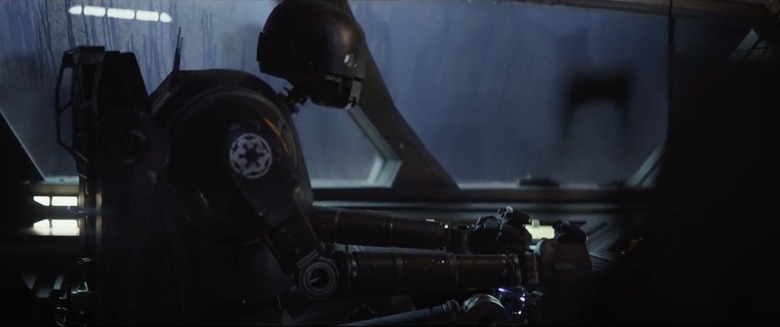 It's no secret Alan Tudyk has a role in Rogue One: A Star Wars Story. As we've discussed extensively, he plays mo-cap character K-2SO, an Imperial droid reprogrammed by Cassian Andor (Diego Luna) to work for the Rebel Alliance. But it turns out he almost had a second, live-action role in the movie as well. Unfortunately, the cameo was cut from the movie at the last minute. Find out about the Rogue One Alan Tudyk live-action cameo below. 
Tudyk spilled the beans during a Reddit AMA (via Star Wars News Net) to promote his web series Con Man. "I had a cameo I just found out got cut," he said.
Yeah, I guess it's a cameo — Wray Nerely, so the character that I play in Con Man. Sort of my alter ego in Con Man had a role in Rouge One Star Wars I played a pilot, and the scene got cut I just found out. Like did Wray Nerely survive? I was really looking forward to seeing Wray Nerely in Star Wars, but truthfully Wray Nerely would never get that good of a job. So it was probably pretty good that he didn't.
For a bit of context, Tudyk's Con Man character Wray Nerely is a struggling actor best known for playing a pilot in a beloved but short-lived sci-fi series. (Yes, just like in real life aside from the "struggling" part.) The show follows Wray as he tours the convention circuit, capitalizing off of his past fame even as he yearns to branch out into something else. A Star Wars cameo would have been a huge get for Wray, as Tudyk points out.
Still, it's too bad sci-fi fans won't get the chance to see Tudyk return to pilot another spaceship. We'll just have to comfort ourselves with the fact that he plays a pretty major character in the film, albeit one that doesn't really look like him, and maybe keep our fingers crossed for a deleted scene on the Blu-ray.