American Crime Story Season 3 Will Focus On The Versace Murder Case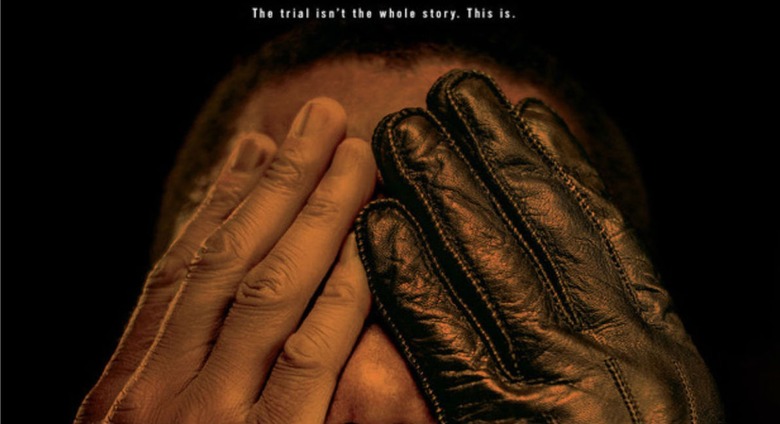 The second season of American Crime Story hasn't even begun filming, but it has been revealed that FX has greenlit a third season of the hit docudrama anthology series. American Crime Story Season 3 will take on the Gianni Versace murder case. Hit the jump for more details.
American Crime Story Season 3 will examine the shocking July 1997 assassination of legendary designer Gianni Versace. The famous Italian fashion designer was murdered on the steps of his Miami Beach mansion by serial killer Andrew Cunanan, who ended up killing himself eight days later on a houseboat, as the Miami-Dade police force moved in to capture him. Versace was his fifth and final victim.
The first season of American Crime Story focused on the People v. O.J. Simpson murder trial of Nicole Brown Simpson and Ron Goldman, winning 10 Emmys, including best limited series.
It was announced shortly before the premiere of the series that creator Ryan Murphy and FX were already planning a second season. That story will focus on Hurricane Katrina, which devastated New Orleans in late summer 2005, with the story extending beyond criminal investigations and court cases, to big moments in American culture. Murphy has said that he wants the anthology series to be "a socially conscious, socially aware examination of different types of crime around the world."
The third season is expected to be another 10-episode installment, and the plan apparently is to film virtually simultaneously with the second installment, Katrina, in Los Angeles and Miami next spring. Deadline says shooting both seasons simultaniously was not planned but happened "when FX and Fox 21 executives read Smith's first script and were so impressed, a decision was made to accelerate production on Season 3." The plan is still to air the Katrina-focused season first, followed by Versace/Cunanan. Ryan Murphy, who received an Emmy nomination for directing the opening episode of People v. O.J. Simpson and is expected to helm the opener for both of the sequels.
I was a huge fan of The People Vs. OJ Simpson, but when the Katrina season was announced, I wasn't interested in the initial pitch. I'll give it a chance when it premieres, but I'm not sure the Katrina story will be as compelling as the first season's murder investigation. The Versace murder case sounds very compelling, and not having followed the fashion world or been invested in current events in the late 1990's, I know very little about the case itself. Here is some more infromation on the case itself from Wikipedia:
Versace was shot dead on 15 July 1997, aged 50, on the steps of his Miami Beach mansion as he returned from a morning walk on Ocean Drive. Usually, Versace would have an assistant from his home walk to the coffee shop to receive his morning papers, but on this morning he was in high spirits and took the chore upon himself. He was murdered by Andrew Cunanan, who used the same gun to commit suicide on a boat eight days later. Police have said they do not know why Versace was killed. "I don't know that we are ever going to know the answers," said Miami Beach Police Chief Richard Barreto
Versace was involved in many onscreen projects and was awarded the American Fashion Oscar in 1993. He filmed an appeatance for the 1997 film Spiceworld, but the scene was deleted because of his death. A low budget 1998 film titled The Versace Murder was made about the events.
We know that Katrina will be presented as "a big, epic story," which on one level is "a disaster story with all the sort of human scale and tragedy and interest that any story might have, but then inside it there are all these other fascinating sub-stories." N
Casting directors Nicole Daniels and Courtney Bright, who won an Emmy for The People v. O.J. Simpson, are also on board for the third installment. Producers are already meeting with actors to play the title roles, and an A-list actress is suposedly in negotiations to play Versace's sister Donatella Versace. o castmembers have been formally announced for the second or third seasons, although John Travolta and Sarah Paulson have both expressed interest in returning for more (as different characters). Ryan Murphy is well known for bringing back some of his favorite actors.