Darren Aronofsky's 'MaddAddam' Adaptation Is Dead At HBO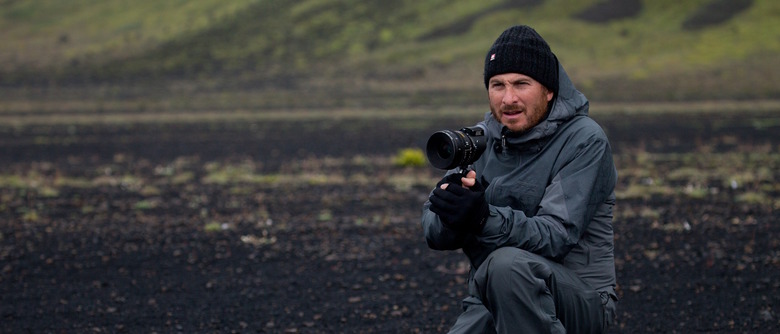 Two years ago, director Darren Aronofsky (Black Swan) began developing author Margaret Atwood's MaddAddam trilogy as an HBO series. Aronofsky bringing his talents to HBO was great news, but he'll have to find a new home for the speculative fiction series. The cable network is no longer involved with the series, which he plans to produce and direct.
Below, learn more about the Darren Aronofsky MaddAddam adaptation.
Atwood's trilogy — 2003's "Oryx and Crake," 2009's "Year of the Flood," and 2013's "MaddAddam" — is about a future where a plague has wiped out most of the human race. The series, which is described more as a cautionary tale than science fiction by some, flashes back to a time when corporations ruled the world.
HBO confirmed to Vulture they're not making the series. Last week at the New York Film Festival, however, Aronofsky told the outlet the show is written and still moving forward. Now, they're just "trying to figure it out," most likely regarding where to bring the project next.
Playwright and screenwriter Eliza Clark adapted the MaddAddam trilogy. Clark, who's Joss Whedon's sister-in-law, wrote episodes for TNT's Animal Kingdom and AMC's Rubicon and The Killing. Aronfosky praised her approach to their 10-episode series:
We just went with the best writer. Her work is amazing. It was interesting to see how her brain worked and processed to bring it all into a cohesive universe. Figuring out how to focus it into a ten-episode series was really challenging. It is such a massive, amazing piece, and we are just trying to find the right home.
This isn't the first time HBO nixed a series involving Aronfosky. A few years ago the cable network dropped an adaptation of Michael Chabon's Hobgoblin, a period piece about conmen and magicians teaming up to fight Nazis and Adolf Hitler. Aronofsky would've directed the pilot, but unfortunately, HBO passed on that project as well. Coming up next for the director is an untitled feature starring Jennifer Lawrence, Javier Bardem, Michelle Pfeiffer, Ed Harris, and Domhnall Gleeson, due out next year.
If you want to know more about Atwood's series, here's the synopsis for "Oryx and Crake":
Oryx and Crake is at once an unforgettable love story and a compelling vision of the future. Snowman, known as Jimmy before mankind was overwhelmed by a plague, is struggling to survive in a world where he may be the last human, and mourning the loss of his best friend, Crake, and the beautiful and elusive Oryx whom they both loved. In search of answers, Snowman embarks on a journey–with the help of the green-eyed Children of Crake–through the lush wilderness that was so recently a great city, until powerful corporations took mankind on an uncontrolled genetic engineering ride. Margaret Atwood projects us into a near future that is both all too familiar and beyond our imagining.