Cool Stuff: Adam Savage Built An Incredible Model Of 'The Shining' Shrubbery Maze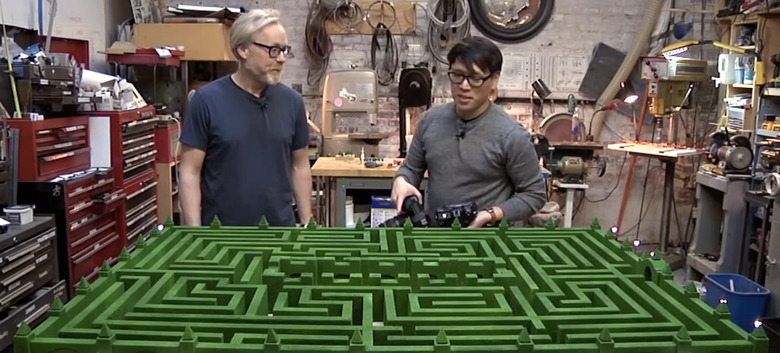 Since it's October, you're bound to catch Stanley Kubrick's psychological horror masterpiece The Shining at some point (hopefully not ruined by being cut for time and content on television). Of course, even though the movie is perfect for Halloween, it's really the kind of twisted thriller that can be watched anytime. One of the film's biggest fans is Mythbusters co-host Adam Savage, and he recently showed just how much love he has for the classic when heundertook quite the massive project for Tested.
Adam Savage has created an intricate model of the terrifying Overlook Hotel maze from the movie. It's a beautiful, incredibly detailed piece of work that is impressive even when compared to everything else Adam Savage has done before.
Check out The Shining maze model after the jump.
Adam Savage was inspired to create this model when he learned that the one used for a Stanley Kubrick exhibit at LACMA a few years ago wasn't anywhere near accurate when compared to the one in the film. And thus, he went ahead and created this "O Scale" model (which means it's somewhere between 1/48 and 1/50 scale).
It's a truly masterful piece of work, and you can get a much closer look at the model itself with a series of close-up photos that show the construction and intricate detail over at Tested. In addition, Adam Savage partakes in an in-depth discussion about the creation of the model, telling you everything you wanted to know about how it was made over here.