'A Cure For Wellness' Promos: Gore Verbinski's New R-Rated Thriller Movie Has The Cure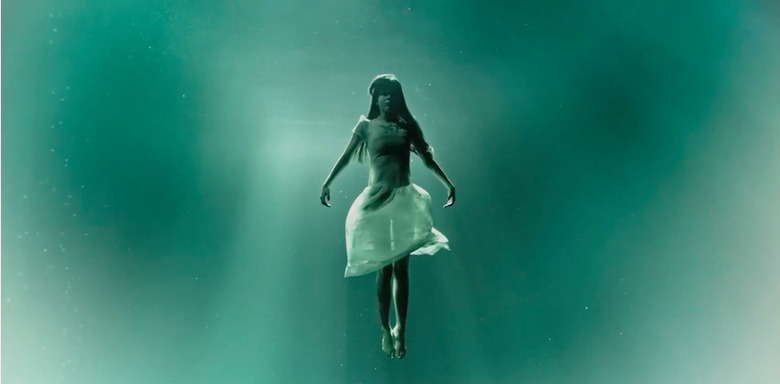 Director Gore Verbinski is coming off the biggest bomb of his career. Verbinski last directed The Lone Ranger, a movie which might've lost Disney $150 million. The western was greeted with a mostly negative response from audiences and critics, although it has some fans, especially when it comes to the film's intricate, often dazzling third act set piece. For his follow-up to the Disney flop, The Ring director returns with A Cure for Wellness. Verbinski's upcoming film stars Dane DeHaan (Life), Jason Isaacs (Green Zone), and Mia Goth (Nymphomaniac).
Below, check out some A Cure for Wellness promos.
Verbinski and director of photography Bojan Bazelli (The Ring and The Lone Ranger) shot the R-rated movie last year in Germany. We'll likely see a trailer soon, but in the meantime, these A Cure for Wellness promos give us some idea of what to expect:
Originally scheduled to open in theaters last month, Verbinski's movie got pushed to February of next year. Dane DeHaan plays the lead, a man who travels to the Swiss Alps to find his boss, who went missing after going to a therapeutic institute. At the European "wellness spa," DeHaan's character meets the facility's director (Jason Isaacs) and a longtime patient (Mia Goth) of the facility. What the director is up to is a mystery, but his plans will more than likely provide enough danger for DeHaan's character.
There's also now an official site for the film. The site features some slightly surreal, ominous images and meditation practices that are "a part of the cure":
When you go to the site, you can begin your "treatment" by selecting Water, Earth, or Air. "Time and hope are running out, and that's okay," the narrator says towards the end of the Earth meditation. "Everything you've ever known or love is all a part of the cure." What's the cure? We'll find out next February, but if you want to get a better idea of what Verbinski is working on, check out some of the other meditation videos, which all end with some fairly morbid thoughts.
A Cure for Wellness is written by Justin Haythe, who co-wrote The Lone Ranger and adapted "Revolutionary Road." Before Verbinski shot the horror film, he started working on a "driverless car race movie" for Sony. Sony's project was announced not long after New Regency pulled the plug on Verbinski and Steve Carell's North Korea-set thriller.
A Cure for Wellness opens in theaters February 17, 2017.