Rogue One Character Posters Are Focused To Bring Down The Death Star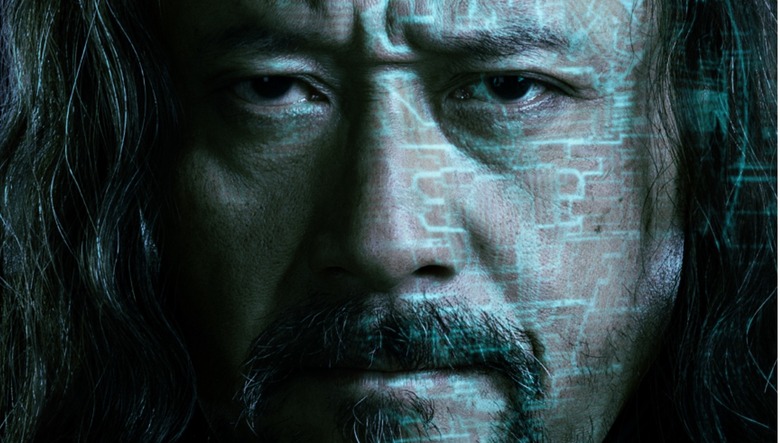 Walt Disney Pictures have released a set of character posters for Rogue One: A Star Wars Story. The posters take a close-up look at the 8 main characters in this first Star Wars standalone movie. Hit the jump to see the Rogue One character posters.
Rogue One Character Posters
The eight Rogue One character posters feature the following:
Jyn Erso (Felicity Jones): A checkered past, a greater cause.
Captain Cassian Andor (Diego Luna): An intelligence officer for the Rebel alliance.
Director Orson Krennic (Ben Mendelsohn): Cruel. Brilliant. Obsessed.
Chirrut Îmwe (Donnie Yen): A warrior monk with faith in the force.
K-2SO (Alan Tudyk): Reprogramed to fight the Empire who made him.
Bodhi Rook (Riz Ahmed): Former Imperial pilot who's seen the light.
Baze Malbus (Jiang Wen): Soldier. Friend.
Saw Gerrera (Forest Whitaker): Resolved to win the fight against the Empire.
As you can see, each of the characters have the Death Star blueprints/plans projected across their faces, much in the same way that Jyn Erso did in the official Rogue One poster. I noted at the time that the Death Star plans being projected across Jin's face made her kind of look like a Terminator, and these character posters seem to have the same effect.
It's interesting that Director Krennic is the only bad guy featured in the character posters as Disney has been featuring Darth Vader in a lot of the advertising, as the image of the Sith seems to connect with longtime fans. I would think that a close-up of the Death Star plans being projected across Vader's reflective helmet could have looked cool. It could be that they don't want to throw too much focus on Darth Vader as I've heard the character isn't in much of the movie, but that was before the reshoots — so who knows.
Here is the official synopsis for Rogue One:
From Lucasfilm comes the first of the Star Wars standalone films, "Rogue One: A Star Wars Story," an all-new epic adventure. In a time of conflict, a group of unlikely heroes band together on a mission to steal the plans to the Death Star, the Empire's ultimate weapon of destruction. This key event in the Star Wars timeline brings together ordinary people who choose to do extraordinary things, and in doing so, become part of something greater than themselves.
"Rogue One: A Star Wars Story" is directed by Gareth Edwards and stars Felicity Jones, Diego Luna, Ben Mendelsohn, Donnie Yen, Mads Mikkelsen, Alan Tudyk, Riz Ahmed, with Jiang Wen and Forest Whitaker. Kathleen Kennedy, Allison Shearmur and Simon Emanuel are producing, with John Knoll and Jason McGatlin serving as executive producers. "Rogue One: A Star Wars Story" opens in U.S. theaters on December 16, 2016.
Rogue One: A Star Wars Story will be released in U.S. theaters on December 16th, 2016 in 3D, RealD 3D, and IMAX 3D.