'Logan' Reveals First Look At Stephen Merchant As The Albino Mutant Caliban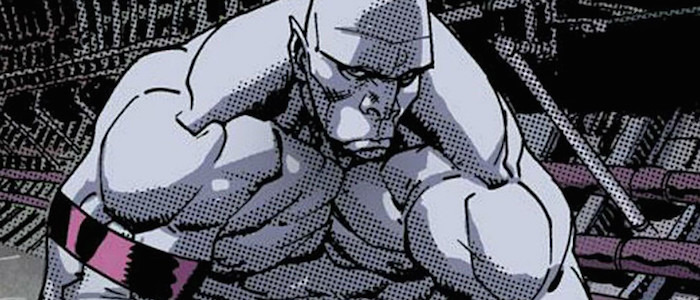 The dam officially broke on the third solo Wolverine movie earlier this month when we learned that Hugh Jackman's swan song as the adamantium-clawed mutant superhero wouldn't even have "Wolverine" in the title. It was going to be called Logan and it was going to be a bit rougher and tougher than your average comic book movie. We learned that the film was going to take place in a dystopian future and that Professor Charles Xavier isn't doing so hot. And after months of keeping his role a secret, we learned that Narcos star Boyd Holbrook is playing the X-Men villain Donald Pierce.
And the news keeps on coming. Now we have our first look at Stephen Merchant in character as Caliban, an albino mutant with a very interesting superpower.
Like our first look at the aged Professor X, the first look at Merchant in make-up as Caliban comes to us straight from director James Mangold's Twitter feed and it's not even a still from the film. It's a photograph taken by Mangold with his personal camera on set.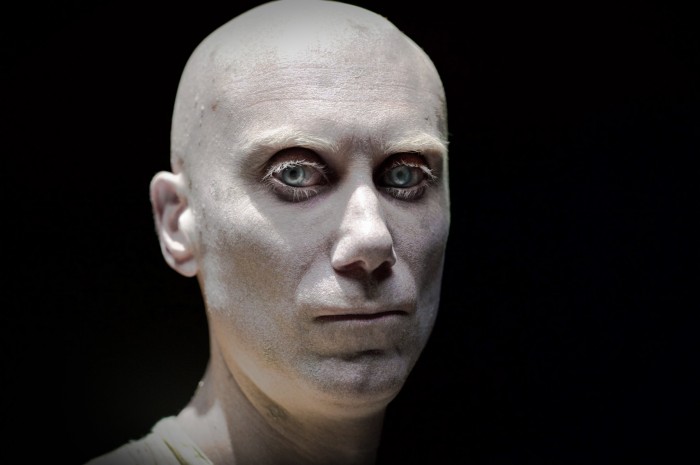 Like many comic book characters, Caliban has a weird history that seen him take on numerous different forms over the years, but Merchant's appearance here is very much in line with the character's original incarnation: a mostly unassuming, slender, hairless man with milky white skin. His mutant power is that he can sense other mutants within a 25-mile radius, making him a valuable ally if you want to seek out other mutants...or if you want to stay away from them. He has gained and lost other powers over time, but he's been also had the ability to absorb the fear of those around him and harness it to make himself stronger. It's not clear which of his additional abilities will be utilized in Logan, especially since the X-Men movies tend to pick and choose various elements from various characters to suit whatever story they're trying to tell at that moment.
What we do know about his role in the film is that he's one of Professor X's caretakers, helping Logan take care of the former X-Men leader as his mind degrades and his powers grow unstable. Merchant, a natural comedian who has frequently collaborated on projects with Ricky Gervais and starred in HBO's short-lived but well-liked Hello Ladies, is an interesting actor and his background suggests that this version of Caliban could be a comic relief character.
It should also be noted that a different version of Caliban had a role in X-Men: Apocalypse, but he was played by Tómas Lemarquis and most likely has no relation to the version played by Merchant. Look, the X-Men movies have never cared about continuity, so why are they going to start now?
Logan is set to open on March 3, 2017.