The Best & Worst Sketches From Emily Blunt's 'Saturday Night Live'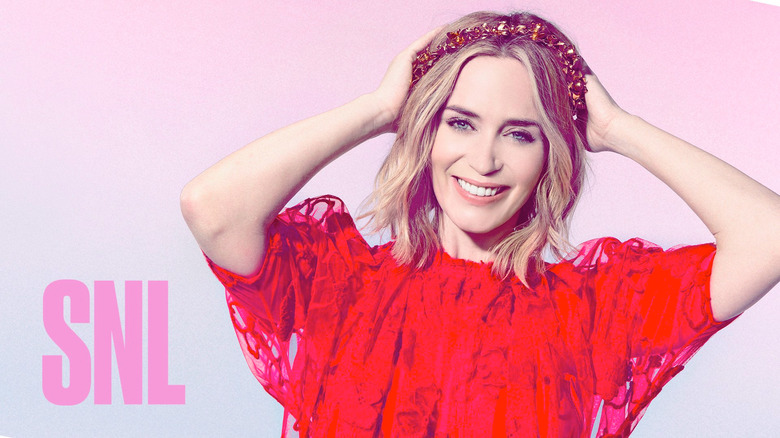 With her film The Girl on the Train in theaters right now, Emily Blunt hosted Saturday Night Live for the first time last night. Despite a strong start with a presidential debate sketch that topped the season premiere, the rest of the night was chock full of some of the clumsiest, awkward sketches in recent memory. Thankfully, there was a small handful of sketches that brought some big laughs, but most of the night was just a mess.
Let's run through the best and worst sketches from the Emily Blunt Saturday Night Live episode after the jump
The Best
Chonk – Appealing to women with more traditional body types has never been more unappealing. Chonk is easily the worst name you could give any clothing line for women. The hit at the end of "Normal Clothing" for men is a great twist of the knife into clothing companies who feel the need to make a big deal out of selling clothes to normal women like this.


Short Film – I may be a little biased since I've lived through dozens of these Q&A sessions following movies, and this is an eerily accurate portrayal of how they go. The crowd is filled with people who worked on the movie, they all get on stage, pass the microphone, offering "insightful" answers to mediocre, uninteresting questions, and that's just how it is. A short film festival is that much worse. The big payoff of finding out that Emily Blunt is playing herself at the end gave me a big laugh.
Donald Trump vs. Hillary Clinton Town Hall Debate – This debate sketch actually turned out to be even better than the first one. That's probably because the second debate was so much more ridiculous than the first, but the writers of SNL seem to have figured out how to make an already ludicrous candidate like Donald Trump even more over the top. They're finally just going all in and amplifying the things he says to the max, and it was enough to get the presidential canddiate to bash the show. The Jaws bit was particularly funny, but that Home Alone 2 reference killed me. Meanwhile, they also continue to hit the nail on the head with Hillary Clinton trying to appear relatable and warm.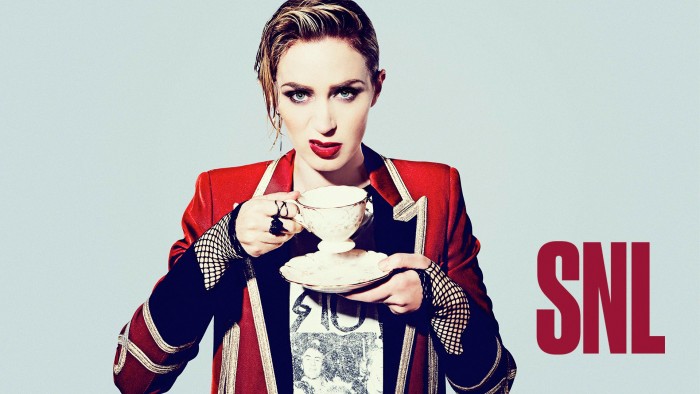 The Average
Melanianade – This sketch is executed flawlessly from a technical perspective. It's a perfect parody of Beyonce's music video event Lemonade. But at the same time, the comedy doesn't come along with such a loyal spoof. There are laughs to be had for sure, but I just wasn't as impressed by this sketch as the aforementioned bits.


The Sink – This was a strange pre-recorded sketch to be sure, but something about it just felt original and different enough to stand out and feel like a decent entry. Much like the Short Film sketch, I love that Emily Blunt was referenced by name as the voice of the sink, almost like it was another short film from the Ann Arbor Film Festival.


Drive-Thru Window -Do you remember when we heard that Saturday Night Live was going to have 30% less commercials this season due to the arrival of a limited amount of "native pods" integrated as sketches into the show about six times a year? This absolutely has to be one of those sketches. Otherwise, there's no reason for Burger King and the Whopper to be prominently featured when a fake fast food place could have easily been used in place of it. The other reason that I think this sketch is one of those native pods is because it feels like it was overseen by some Burger King marketing executive to make sure it wasn't edgy at all. It was just plain weird, but that's also what made it somewhat tolerable.
The Worst


Escorts – Awkward timing and pacing plagued the first episode back after the first commercial break, and it set the stage for the rest of the nght. This felt like a sketch that maybe should have been in the 10-to-1 spot, but there were about three of those throughout the entire episode, and this ended up being the lest weird. Emily Blunt breaking character was funny enough when she would put on that cockney accent, but it wasn't enough to make up for all this sketch's shortcomings.


Great British Bake-Off – A parody of this popular baking competition show should have been a hit, but sadly they used the vehicle as a way to create two grating scumbags who don't bring much to the table on the comedy front. Sure, Emily Blunt and Cecily Stong may be good at those accents, but that can only go so far. At least the impressions of the British Bake-Off hosts were top notch.


Melania Moments #3 – I like this Melania Moment better than the first two, if only because the existential question in this one is so bleak and sad, but this recurring bit still isn't doing anything for me. I can't wait for them to end once the election is over.


Hamsters – This was a high concept sketch that sounds like it's just ridiculous enough to work. Bringing this kind of classic movie relationship drama to the cage of hamsters is silly, but sadly, it's just not executed well enough to be funny. There's a decent payoff in seeing everyone in those hamster suits, but that's about it.
Honda Robotics – What the hell is going on in this sketch? It's just an absolute trainwreck. I'm confident that this is one of the worst sketches of the decade. It's pacing is awful, the blocking is horrid, and it's just plain stupid and weird.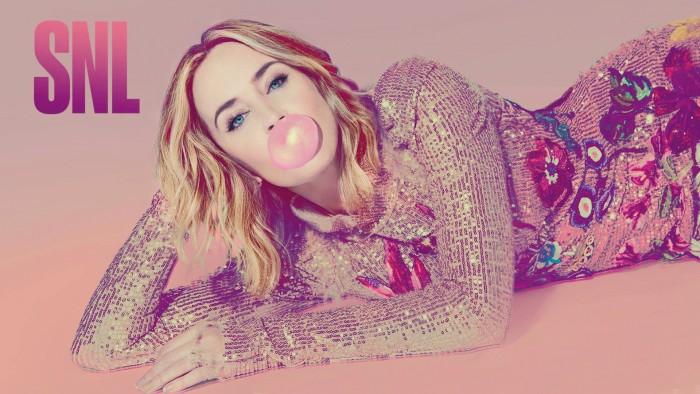 Weekend Update
Even Weekend Update suffered from poor pacing this episode. It felt rather dull and lifeless for almost all of Michael Che and Colin Jost's jokes. And their delivery felt like they had barely read through the material before they went live. Maybe there was a lot of rewriting happening for this episode, but it was just clunky. Thankfully, it was improved by the two Weekend Update character appearances.


Olya Povlotasky On Russian Hacking – This is one of my favorite recurring characters. Kate McKinnon's cheerful disposition about all that is bleak about life in this comically desolate Russia she lives in never gets old.


Laura Parsons On the Election – Sometimes this character is hit or miss, and this was one of those times that Vanessa Bayer nailed it. Plus, you have to love when SNL makes a joke that takes a stab at the very network on which they air. That's something that used to happen much more often, but it's been far less common in recent years, so much that this joke felt rather shocking. I'm sure a bunch of the higher-ups at NBC weren't laughing as much as I was at that Billy Bush joke.
The Host
Well, at least Emily Blunt appeared to be having fun with the cast of Saturday Night Live, Unfortunately, this episode didn't offer much for her to do that was memorable. It's really a fault of the writing this time around, as well as some technical issues and live performance woes, but Blunt did her best to make it work. Sadly, her monologue was as bumpy as the rest of the episode that would follow. Hopefully sometime she can come back and SNL can do a better job for her.
The MVP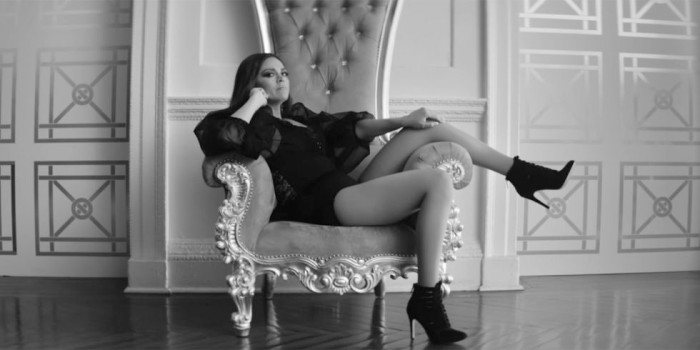 Cecily Strong – Here's the thing, Cecily Strong was in a lot of sketches in this episode, and a good chunk of them weren't very funny. But she was always great in them. Even though I don't like Melania Moments, she's good at being Melania Trump, as evidenced by Melanianade (even if the sketch wasn't my favorite). Even so, she was part of all three of the best sketches of the night including a solid, nuanced performance as Martha Raddatz and great voiceover work when she said Chonk over and over again.
The Final Word
This was a very sloppy episode of Saturday Night Live. It was mostly disappointing, despite a few sketches with some big laughs. However, that's to be expected at the third show in a row to start the season. Surely the cast and writers are getting tired, but hopefully they get a second wind for their fourth episode in a row next week. The presence of Tom Hanks should reinvigorate some since he's a favorite returning host, but it could easily be a challenging episode too.
Come back next week for our recap of that episode after Tom Hanks hosts on October 22nd.