Is Kevin Feige Hinting At The Defenders Appearing In The Next Avengers Sequels?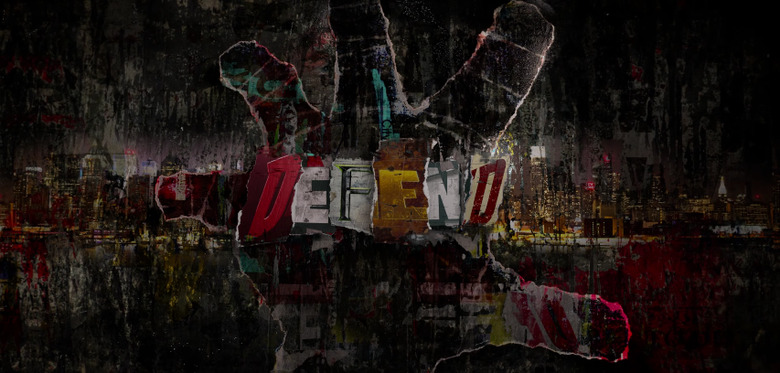 In the next few years, the two most anticipated comic book movies on the docket seem to be The Avengers: Infinity War and The Avengers 4. Certainly Justice League is near the top of the list as well, but there has been so much of a bigger lead-up to these sequels in the Marvel cinematic universe that the anticipation is that much higher. Now Kevin Feige might be teasing another reason that this Marvel movie could be the most exciting one yet.
In a recent interview with Kevin Feige, making the rounds in anticipation of the arrival of Doctor Strange, discussion turned to The Avengers: Infinity War and The Avengers: Untitled. In addition to reiterating why the titles of the movie changed so that they're not each one part of the same story, there may be the vaguest of hints that we'll see The Defenders in The Avengers sequels in the works.
Speaking with IGN, Kevin Feige again reiterated why the movies now have two distinct titles:
"There's a reason we have publicly called the first one 'Infinity War' and the second one 'Untitled,' because the movies we were developing were not — certainly there's a connection, there are with all our movies — but it's not a first part and a second part. It's a whole movie and a whole story, and then a whole movie and a whole story. That's about all I can say. It's certainly inspired by everything that has come before and everything that is hinted at before."
When you have a story that is inspired by everything that has come before, that means a lot of characters will be involved. Last we heard, there were at least 67 different characters. Anthony & Joe Russo weren't being literal with that estimate, but there will still be a lot of key characters in these movies. And these Avengers sequels will include characters that we haven't yet seen teamed up with The Avengers, such as Bendict Cumberbatch as Doctor Strange, Brie Larson as Captain Marvel, and eventually Evangeline Lily as The Wasp.
With that many characters, how will the story unfold in these movies? Feige says:
"We will be intercutting a lot of stories in that movie in a lot of different locales, as it sort of is in the Avengers movies as well; who is facing off against who. In this movie, it's going to be fun to mix that up. One of the things that's great about the Infinity Gauntlet is everybody tried to go up against Thanos whether they were god-like powers or not, because that's what Avengers do. The fun about those two movies that we're doing essentially at the same time is everybody's there."
Everybody? What about those street-level heroes over at Netflix? Are we going to see Daredevil, Luke Cage, Jessica Jones and Iron Fist pop up, or even characters from Agents of SHIELD? We've heard that the logistics and speed of television production make it rather difficult to effectively bring those characters to the big screen, but when Kevin Feige was asked whether the "everybody" he mentioned would include The Defenders, all the Marvel boss would say in response was, "Spoilers!"
That could just be Kevin Feige's way of deflecting and keeping the hopes of Marvel TV's fans alive, but then again, maybe this is Marvel's next big secret. A constant denial of details like this is nothing new. For the longest time, no one involved in any of the Marvel projects would confirm that Spider-Man was appearing in Captain America: Civil War, despite that fact that we were 99% sure the webslinger was involved. So maybe all the talk about it being difficult to bring Marvel TV characters into the movies is misdirection.
Do you want to see any of the Marvel TV characters pop up in The Avengers sequels?