'Transformers 5' Is Now A 'Big Lebowski' Reunion: John Turturro & John Goodman Confirmed To Return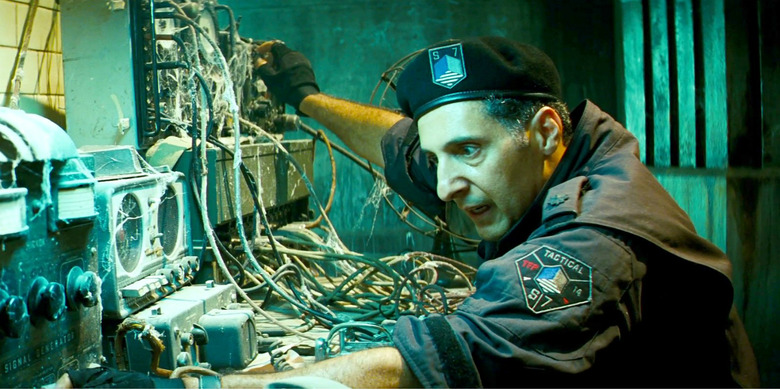 Transformers: The Last Knight will bring back a couple of familiar names. Director Michael Bay has confirmed that John Turturro and John Goodman are both set to return to the franchise — which means, yup, Transformers 5 is now a Big Lebowski reunion. Turturro played Agent Simmons in the first three Transformers films, and Goodman voiced Hound in the fourth Transformers film.
In addition, Bay also dropped a hint about when we might see the first Transformers: The Last Knight teaser. 
Bay spilled all the Transformers 5 updates in a Facebook Live video marking the last day of shooting in the U.K. The clip shows him in front of many extras dressed as medieval warriors, which probably has something to do with all that business involving Merlin and King Arthur. He doesn't make a grand announcement about Turturro or Goodman but simply mentions them while rattling off a list of cast members.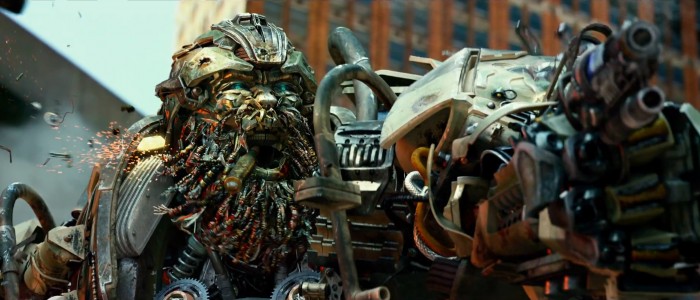 Besides those two, stars returning from previous films for Transformers: The Last Knight include Mark Wahlberg, Josh Duhamel, Tyrese Gibson, and Stanley Tucci. While Age of Extinction felt like a soft reboot, leaving behind Shia LaBeouf's Sam Witwicky in favor of Wahlberg's Cade Yeager and company, The Last Knight seems to be combining characters from all four films. But they'll be making some new friends, too, as new cast members include Laura Haddock, Isabela Moner, Jerrod Carmichael, Gil Birmingham, Liam Garrigan, and Santiago Cabrera.
As for when we might get to see all of these people in action, Bay also revealed that the first promo will arrive before the end of the year: "We're gonna have a teaser coming out, not sure if it's gonna be November or December." In the meantime, though, Bay and his team remain hard at work. The filmmaker revealed that the production is now headed to Namibia for "another couple more days of shooting."
Transformers: The Last Knight opens June 23, 2017.