President Barack Obama Names His Essential Sci-Fi Movies & TV Shows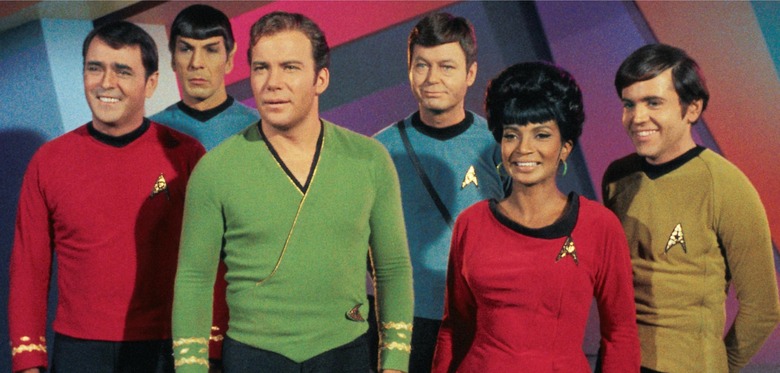 With this year's election just 25 days away, we're reminded that President Barack Obama only has a few more months left in office. Regardless of how you feel about his politics, I think we can all agree that President Obama is one of the nerdiest Commanders in Chief that we've had, and that's been rather refreshing.
In case you need any more proof of just how much of a geek President Obama really is, he took the time to act as guest editor for WIRED magazine, where he put together a little list of his essential sci-fi movies and television shows. Some of them he grew up with, while others are more recent and provide thought-provoking and inspirational stories. Check out the list of President Obama's essential sci-fi movies and TV shows after the jump.
On the classic side of sci-fi movies, President Obama proclaimed his love for Stanley Kubrick's 2001: A Space Odyssey because it "captures the grandeur and scale of the unknown." Then he jumped forward nearly a decade to Steven Spielberg's Close Encounters of the Third Kind, which he appreciates "because it is fundamentally optimistic." That same year he was also wowed by Star Wars because "it was fun and revolutionized special effects."
Then President Obama moves to the darker side of sci-fi with Blade Runner, a movie that he says "asks what it means to be human." That's something I think we're still figuring out every day, and that's also why President Obama also listed Star Trek: The Original Series in his essential sci-fi movies and TV shows. In fact, he went into great depth about his love for Gene Roddenberry's creation while speaking with the folks at WIRED:
You can read the full list, which includes words from President Obama about The Matrix, The Martian and the original Cosmos: A Personal Voyage from 1980, by checking out WIRED's full article. There you'll also find details on where you can watch all of these movies easily.
If this post didn't do much to make you like President Obama more, did you hear he just lifted the ban on bringing Cuban cigars and rum into the United States? That's right, new rules which go in effect on Monday allow travelers to purchase unlimited quantities of Cuban rum and cigars so long as they are for personal consumption. Sadly, you can't have them shipped to your house, but hopefully, we'll get there someday.