POTD: This Unused 'Alien' Title Treatment Is Pure H.R. Giger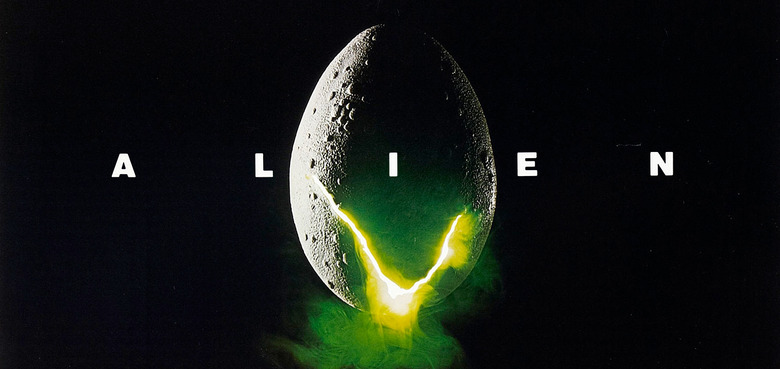 As simple as they are, the opening credits for Alien are rather iconic. All the important names of the cast and crew appear on screen as the title is slowly revealed piece by piece. It appears in the movie exactly as it did in the posters leading up to the release of the film. But at one time, the title treatment was completely different, with a much stronger influence from the xenomorphs designed by the late H.R. Giger.
Check out the alternate Alien title treatment after the jump.
This comes from We Are The Mutants (via Birth.Movies.Death), who says it was designed by Michael Doret, who had this to say about his work that went unused in the marketing of the movie to the public: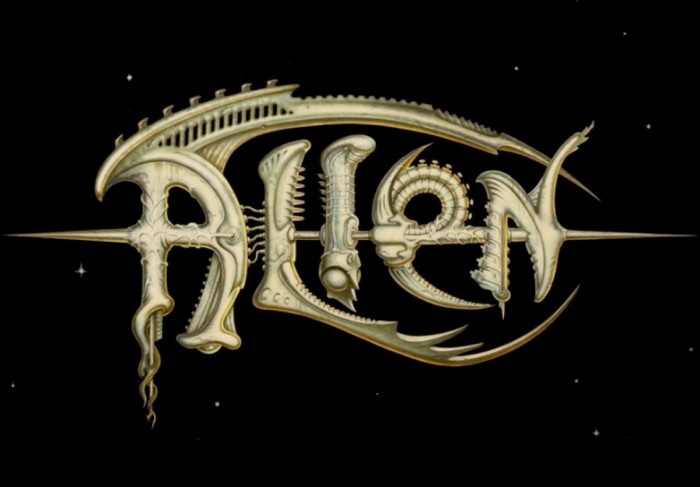 "The title treatment I designed for Ridley Scott's Alien never made it into the public arena. It had some small promotional uses before it was run over by the Bill Gold Advertising machine and relegated to the back burner. At any rate, this was great fun to have worked on—the more so since I was able to work on it with my friend (the now famous "pop-surrealist") Todd Schorr. I designed and drew the forms based on the "bio-mechanical" forms I saw in some publicity stills from the production, and Todd painted the absolutely gorgeous finished art."
It does feel a little too wild to introduce a movie like Alien. If anything, this feels like it would be the title for an animated series based on Ridley Scott's original 1979 movie. Funnily enough, Michael Doret would go on to work in the animation world by designing the title for Disney's Wreck-It Ralph.