Watch 'The Accountant' Motion Comic Introduce Ben Affleck's Lethal Math Savant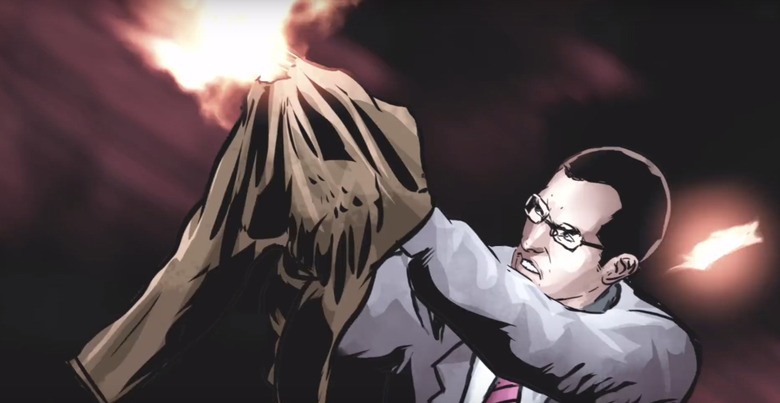 Today brings The Accountant to theaters everywhere, and audiences can decide for themselves if Ben Affleck makes the grade as a genius with numbers, or if he should have just left that to his buddy Matt Damon in Good Will Hunting.
But before you go see the movie, if you'd like an introduction to the character of Christian Wolff played by Ben Affleck, a motion comic from DC Comics gives us a little story involving the work that he does for shady criminal organizations. First he crunches the numbers, but then he can also handle himself if things get out of hand.
Watch The Accountant motion comic after the jump.
This motion comic alone will probably give you an idea as to why plenty of reviews found out batch of early buzz called the premise preposterous and ludicrous. But at the same time, it does tease a compelling character that could be wholly entertaining as well. It just might be worth giving this one a shot in theaters.
Christian Wolff (Ben Affleck) is a math savant with more affinity for numbers than people. Behind the cover of a small-town CPA office, he works as a freelance accountant for some of the world's most dangerous criminal organizations. With the Treasury Department's Crime Enforcement Division, run by Ray King (J.K. Simmons), starting to close in, Christian takes on a legitimate client: a state-of-the-art robotics company where an accounting clerk (Anna Kendrick) has discovered a discrepancy involving millions of dollars. But as Christian uncooks the books and gets closer to the truth, it is the body count that starts to rise.
The Accountant is in theaters everywhere now.