Another Adaptation Of John Grisham's 'The Rainmaker' In The Works At CBS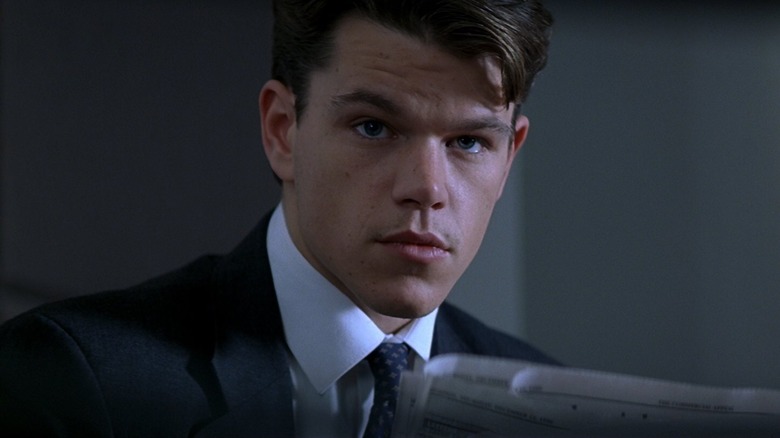 The 1990s was a good time to be a John Grisham fan. For a decade or so, the author had many of his novels successfully adapted. From The Client, A Time to Kill, The Firm, to even Robert Altman's shaggy but atmospheric The Gingerbread Man, Hollywood was making some good dramas with Grisham's material, and audiences were responding to them. Another memorable Grisham adaptation is The Rainmaker, which opened in theaters almost 17 years ago. Francis Ford Coppola's film starred Matt Damon and Danny DeVito as a pair of lawyers, and their performances are what stands out the most about Coppola's adaptation. Now, CBS is planning a new take on The Rainmaker from creator/executive producer Michael Seitzman (Code Black) and executive producer Brett Mahoney (former co-showrunner of The Following).
Below, learn more about The Rainmaker TV show.
Deadline reports the drama has secured a put pilot commitment from CBS, who is co-producing The Rainmaker with ABC Studios. John Grisham is onboard to executive produce the Seitzman and Mahoney-scripted pilot. Grisham's 1995 novel is about a young, fresh out of law school attorney named Rudy Baylor, who goes from chasing ambulances to taking on an Insurance company. In the courtroom, he'll face off against the towering law firm he once imagined joining.
It was Seitzman who convinced Grisham to executive produce The Rainmaker TV show. To Seitzman, Grisham's novel is well suited for television:
I've always loved Grisham's book. One of the things that always struck me about it is that the story has a wonderful character for a TV show – a young lawyer right out of law school, no money, no white shoe law firm scooping him up, forced to work for a crooked lawyer named Bruiser, representing criminals one minute and chasing ambulances the next. Then he stumbles on a big case against an impossible adversary, with high stakes that are both professional and personal. That just feels like a show I want to watch.
Seitzman created the Josh Holloway-led series Intelligence and wrote the 2005 drama North Country. Like his co-writer on The Rainmaker pilot, he has an overall deal with ABC Studios and CBS TV Studios. NBC was the last network to bring one of Grisham's stories to television. Despite featuring the always reliable Josh Lucas, The Firm failed to catch on with critics and audiences and was canceled after one season. Whether CBS' The Rainmaker f we'll have to wait and see.