Chris Rock Working On Two New Stand-Up Comedy Specials For Netflix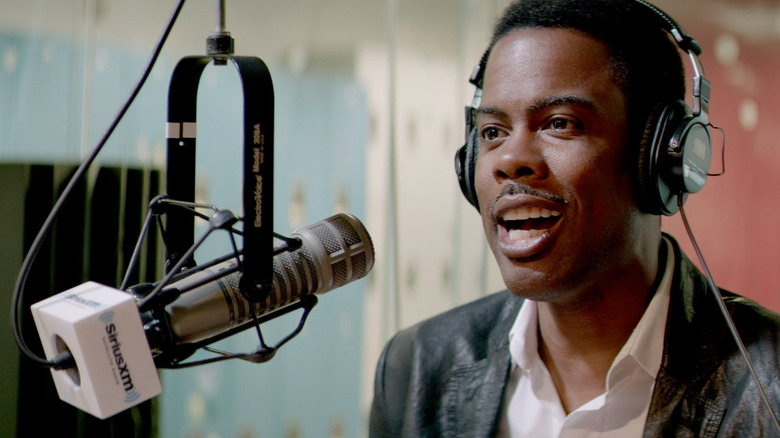 Netflix has become a great place for stand-up specials to find a much bigger audience than they used to. Tons of the latest specials from the likes of John Mulaney, Hannibal Buress, Morgan Murphy, Louis CK, Mike Birbiglia, Maria Bamford, Aziz Ansari, Patton Oswalt, Jen Kirkman and more all have some outstanding comedy available to stream. But now one of the greatest stand-up comedians ever is bringing two new specials to Netflix.
Chris Rock is currently planning an all new world tour, and part of that tour will be the first of two specials recorded for Netflix in 2017. This will be the first special that Rock has done in eight years, with the last one being Kill the Messenger which premiere on HBO in 2008. Find out more about the Chris Rock Netflix stand-up specials after the jump.
Rock didn't offer up any quips or hints at what his new material might be covering (though headlines in the past few years will provide plenty of fuel for the comedian's fire), but he simply said, "I'm very excited to be working with Ted and Lisa and all the good people at Netflix. I can't wait to get back on stage." Considering how well Chris Rock did when he took the stage as the host of the 88th Academy Awards this year, giving him a whole hour (if not more) for each new special is going to be incredible.
That's Ted Sarandos, Netflix's Chief Content Officer, and Lisa Nishimura, VP of Original Documentary and Comedy, who Rock is talking about. They've made Netflix a prime destination for some of the best stand-up acts in the business right now, and Lisa isn't afraid to toot their own horn in that regard:
"Increasingly, Netflix is becoming the preeminent destination for stand-up comedy, partnering with top-tier talent across a wide variety of styles and humor, enabling them to bring their fresh, distinctive and hilarious voices to our members in 190 countries around the world. Our members discover every day that we truly offer something for every comedy fan, and the comedians we partner with understand the power of having a direct line to our ever-growing global audience. Coming on the heels of our first Emmy win in the category (Patton Oswalt: Talking for Clapping), now is the perfect time to take things to the next level with Chris Rock."
Three of Rock's albums have won Grammys for Best Comedy Album, one of them being Bigger & Blacker, which I consider to be one of the best stand-up specials I've ever seen. Here's one of my favorite bits on gun control:
In addition, Rock has won several Emmys, including one for Outstanding Director for a Variety Special after being at the helm of Amy Schumer: Live at the Apollo. He also won another this past year for his turn hosting the Academy Awards as well.
Chris Rock joins Netflix's roster of upcoming Netflix specials from the likes of Joe Rogan, Dana Carvey, Michael Che, Gabriel Iglesias, Reggie Watts and Colin Quinn. I cannot tell you how thrilled I am that not only is Chris Rock in the midst of bringing new material to the stage, but that he's bringing two comedy specials to Netflix for everybody to see.