'Rogue One: A Star Wars Story' Unleashes Its Final Trailer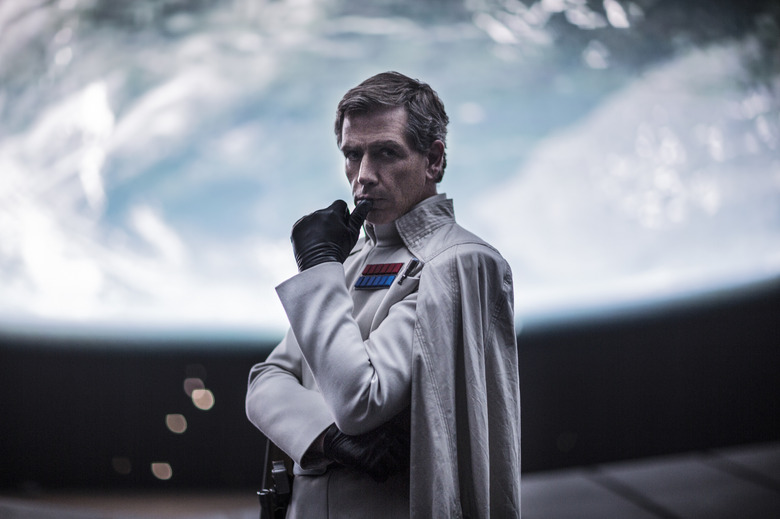 Disney has released one final trailer for Rogue One: A Star Wars Story, the first spinoff set in the Star Wars universe. Normally, this is the part of the post where we'd say some stuff about what the movie is and who's in it and what the story's about, but at this point you're probably just skipping over all of this text anyway so you can jump right to the good stuff. So let's get to it. Watch the Rogue One final trailer below. 
Rogue One Final Trailer
Set shortly before the events of Star Wars: Episode IV – A New Hope, Rogue One centers around a group of Rebel fighters on a mission to steal the plans for the Death Star. We know how the story ends, of course — it's revealed right there in the opening crawl to the very first Star Wars movie ever released. But the journey there looks pretty damn interesting. As the first Star Wars movie set outside the central "Skywalker Saga," Rogue One faces an interesting challenge — and some unprecedented opportunities. This movie feels different from the other Star Wars adventures we've seen before, in some really intriguing ways.
Gareth Edwards directed Rogue One: A Star Wars Story, which opens December 16.
From Lucasfilm comes the first of the Star Wars standalone films, "Rogue One: A Star Wars Story," an all-new epic adventure. In a time of conflict, a group of unlikely heroes band together on a mission to steal the plans to the Death Star, the Empire's ultimate weapon of destruction. This key event in the Star Wars timeline brings together ordinary people who choose to do extraordinary things, and in doing so, become part of something greater than themselves.
"Rogue One: A Star Wars Story" is directed by Gareth Edwards and stars Felicity Jones, Diego Luna, Ben Mendelsohn, Donnie Yen, Mads Mikkelsen, Alan Tudyk, Riz Ahmed, with Jiang Wen and Forest Whitaker. Kathleen Kennedy, Allison Shearmur and Simon Emanuel are producing, with John Knoll and Jason McGatlin serving as executive producers. "Rogue One: A Star Wars Story" opens in U.S. theaters on December 16, 2016.