'Justice League' Photo Offers A First Look At Amber Heard As Mera, Queen Of Atlantis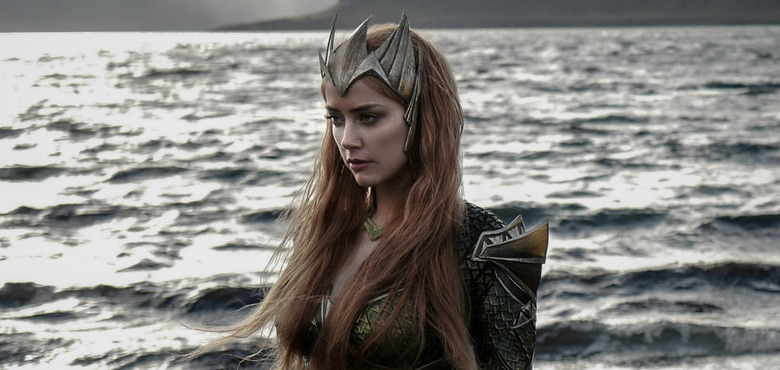 Production on Justice League is finished in the United Kingdom, but the film is still shooting overseas, this time in Iceland. Since director Zack Snyder is shooting on location in the country for scenes that will take place in Amnesty Bay, the hometown of Aquaman (Jason Momoa), Warner Bros. Pictures must have assumed that paparazzi would be shooting photos of the various actors on set for these scenes, so they decided to beat them to the punch.
A new Justice League photo has just been unveiled, revealing Amber Heard as Mera, the Queen of Atlantis and wife of Aquaman. She has some kind of role in the DC superhero ensemble, though we're not sure how big it will be. See the first Justice League Mera photo after the jump.
Here's the first Justice League photo of Amber Heard as Mera from IGN: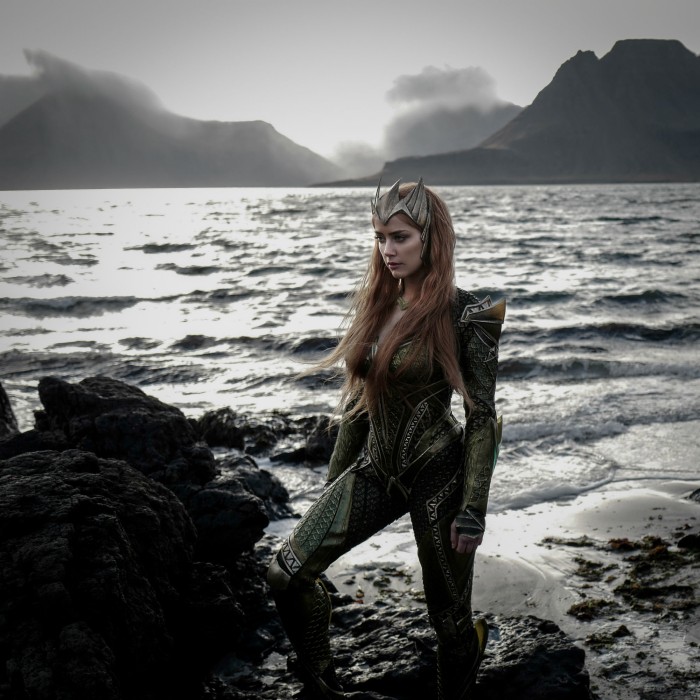 They also have these pieces of Michael Wilkinson's concept art that show how her look began:
That armor looks pretty cool, though it also does bare some resemblance to what Elizabeth Banks is wearing as Rita Repulsa in Power Rangers. The only difference is the colors in Justice League are less bright, while Repulsa's wardrobe is a vibrant green. It's also nice to see that they didn't feel the need to give her a more revealing outfit for no reason. Of course, that could just be for this scene since Iceland is so cold. She could easily have a different look at another point in the movie, or when she appears in the standalone Aquaman movie down the road.
All the members of Justice League will be coming together for the first time in this movie, including the return of Superman after his apparent demise in Batman v Superman: Dawn of Justice. So it'll be interesting to see why Amber Heard is needed as Mera for this particular movie.
Fueled by his restored faith in humanity and inspired by Superman's selfless act, Bruce Wayne enlists the help of his newfound ally, Diana Prince, to face an even greater enemy. Together, Batman and Wonder Woman work quickly to find and recruit a team of metahumans to stand against this newly awakened threat. But despite the formation of this unprecedented league of heroes—Batman, Wonder Woman, Aquaman, Cyborg and The Flash—it may already be too late to save the planet from an assault of catastrophic proportions.
Justice League will debut in theaters on November 10, 2017.