VOTD: What If 'Luke Cage' Was A 90s Sitcom Like 'Family Matters'?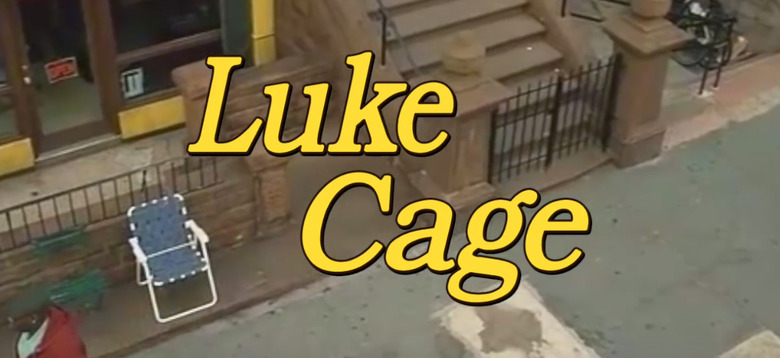 It's been over a week since Marvel's latest series hit Netflix in the form of Luke Cage. Originally Iron Fist was supposed to be the next superhero in the series line-up leading to The Defenders, but after Mike Colter proved to be popular with audiences after his introduction in Jessica Jones, the folks at Marvel decided to shift their plans and give the Hero for Hire his due diligence.
Reviews have been mostly positive on the show, though it's not perfect. Of course, none of the Marvel shows are, though they do appear to be hitting their mark for the most part. But what if Luke Cage was something different entirely? No, we don't mean what Quentin Tarantino wanted to do with the characters in a movie he considered making in the 90s. But what if Luke Cage took inspiration from another popular show from that decade. What if Luke Cage was more like Family Matters?
Here's the Luke Cage Family Matters style opening credits from Zach Ace:
Sure, the theme song does the heavy lifting, but all of the friendly smiling shots of everyone in the cast really brings it home. This makes Luke Cage look like the cheesiest 90s sitcom, and it's only appropriate that the Marvel show with a predominantly black cast is given the Family Matters treatment, since that ABC sitcom followed a black family living in Chicago.
If you Full House fans are feeling left out, don't worry, because Zach Ace also created an opening credits sequence for The Avengers in the style of that 90s sitcom as well:
Both of these shows just feel like they're from the darkest timeline, and we should all be thankful we don't live there.