This Week In Trailers: Abacus: Small Enough To Jail, The View From Tall, I Am Not Madame Bovary, Food Coop, The Stairs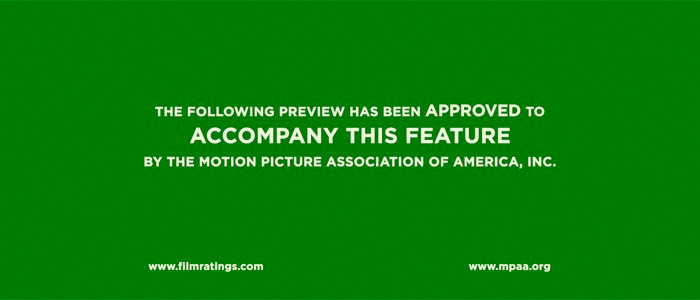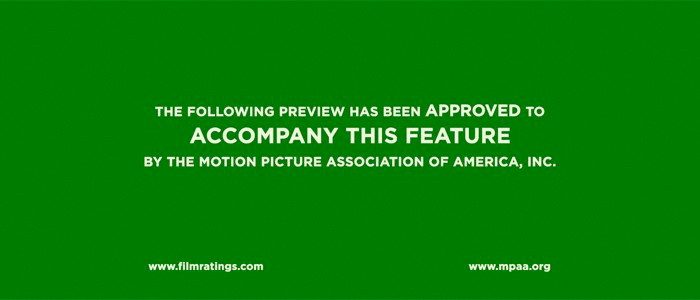 Trailers are an under-appreciated art form insofar that many times they're seen as vehicles for showing footage, explaining films away, or showing their hand about what moviegoers can expect. Foreign, domestic, independent, big budget: What better way to hone your skills as a thoughtful moviegoer than by deconstructing these little pieces of advertising? This week we catch up with Steve James to see what he's turned his attention to now, steer clear of a woman who has created her own hit list, get caught in the teenage wake after the end of an affair with a teacher, silently watch drug addiction unfold, and find out what in the hell a food coop actually is.Abacus: Small Enough to Jail TrailerSteve James.
You're in the presence of a filmmaker who can take the average goings on of a life and make it nothing short of compelling. In Hoop Dreams, The War Tapes, The Interrupters, Life Itself, James has a talent for finding those narratives within a moment and crafting it into something moving, something that speak to our shared experience as human beings. I'm wildly fascinated to see where he's going with this one and what caught his attention in this story about a small, family-owned community bank in New York City that was the only financial institution to face criminal charges in the wake of the subprime mortgage crisis. The story looks and feels so different than any other yarn being spun about people who worked at banks during this time and the outrage people felt at those who worked in three-piece suits that it's a must-see for me.
The View From Tall Trailer
A little indie with ambition.
One of the things that become clear when you stick all the way to the end of this teaser trailer is how the tone takes an interesting turn. Directors Erica Weiss and Caitlin Parrish (Parrish is currently a writer on Supergirl) strike a tone with this teaser trailer from one of complete teen awkwardness to violent aggression in the span of a minute. I love the long take with our protagonist striding down a hallway, all eyes on her in the most painful way that supposes an event that has made her infamous (she had an affair with a teacher), and how we just stay with her. This is not the story of a reckless teacher (we've already had that story in the 2013 film A Teacher) and their POV, this is the aftermath of what happens when the victim is left behind to make their way alone through derision, social isolation, and only able to depend on themselves to get through it. I'm moved.
The Stairs Trailer
Toronto.
Besides being known for their Blue Jays, they have a drug problem. Anyone who has buckled in and watched any movie or drug addiction knows it just decimates people, communities, anything that gets in its way. Director Hugh Gibson does a great job here in dumping any pretense, any musical accompaniment, and lets the footage, and pull-quotes, do the lifting. By keeping the focus on the subjects and their stories, and these moments that have led them to where they are now, it makes this powerfully engaging on all levels. Something like this isn't destined to make anyone feel better about the world they live in but it looks like it will help inform what it's like for a lot of people who are caught in this vicious cycle of use and abuse.
Food Coop Trailer
I'm tickled by these kinds of trailers.
All set to debut in France on November 2nd, director Tom Boothe's ode to a co-op seems wildly entertaining for reasons not even I can fully articulate. Boothe is an American living in Paris who, a couple of years ago, put forth the idea of creating a food co-op in Paris proper. Watching this trailer you're struck by the mundanity of people just coming together to help one another eat and live better by having some sweat equity in the upkeep of a grocery store. Again, I don't know why I find these kinds of stories so soothing but there's something about uncovering these little pockets of life being lived and getting the lowdown on what's going on at a place like this.
I Am Not Madame Bovary Trailer
Soak this one in. Drink it all in.
Director Feng Xiaogang, who has critically done well in the 23 years he's been directing, presents such a sumptuous looking film about one of the most wildly focused homicidal maniacs I've ever seen presented on camera. This isn't someone, though, who is unhinged mind you but someone who has a very clear idea of who needs to be pushed off this mortal coil with both hands. This goes by awfully quick and doesn't allow you much time to figure out the whys and hows but that's a small quibble for a trailer that is perhaps one of the best things I've seen this month. Again, the cinematography is gorgeous, the music is spot-on, and the performances are just enough of a tease to make you yearn for more.
Nota bene: If you have any suggestions of trailers to possibly be included in this column, even have a trailer of your own to pitch, please let me know by sending me a note at Christopher_Stipp@yahoo.com or look me up via Twitter at @Stipp
In case you missed them, here are the other trailers we covered at /Film this week: