Michelle Williams In Talks To Star In Director Sean Durkin's Janis Joplin Biopic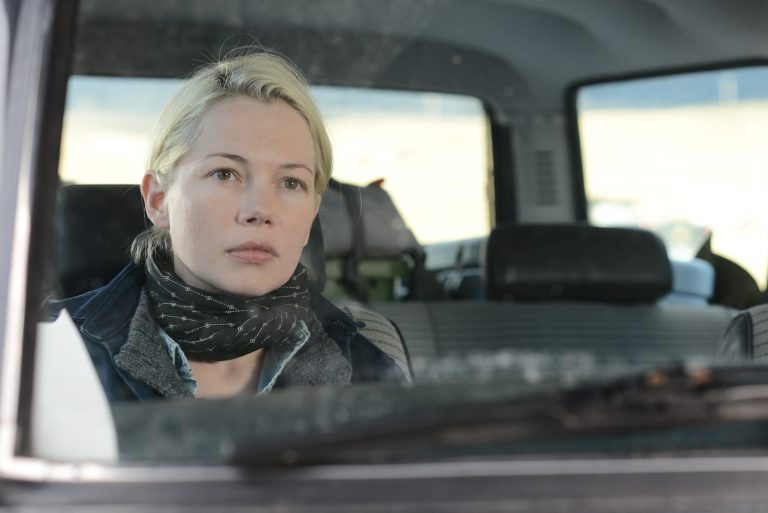 A Janis Joplin biopic has drawn interest from plenty of talent over the years, including actresses Amy Adams, Renee Zellweger, Reese Witherspoon, the late Brittany Murphy, and filmmakers Lee Daniels (The Butler), Jean-Marc Vallee (Wild), and Catherine Hardwicke (Lords of Dogtown). Another name to go on that list is Michelle Williams (Manchester by the Sea), who's currently in talks to star in director Sean Durkin's Janis, which will depict the last six months of the musician's life.
Below, learn more about the Janis Joplin biopic.
Variety reports Williams is in talks to play the iconic musician, who tragically passed away at the age of 27 from a heroin overdose. How far along these discussions are is unclear, but if the actress does sign on, she'll replace Tony-winning stage actress Nina Arianda. When Durkin, who made a fantastic debut film with Martha Marcy May Marlene, signed up for the biopic, Arianda became attached to star. The film was going to move forward with Durkin and Arianda with a price tag of $20 million and an early 2013 start date, but for whatever reason, Janis was put on hold.
Producer Peter Newman (The Squid and the Whale) has been trying to tell Joplin's story for over 16 years. Newman — and this gives this biopic a leg up over the other Joplin film with Amy Adams in the works — has the rights to 21 of Joplin's songs, in addition to her work with the Big Brother and the Holding Company, the first band the soulful rock singer led. The producer also got his hands on the rights to the letter collection, "Love, Janis," David Dalton's biography "Peace of My Heart," hundreds of hours interviews, and three appearances by Joplin on the Dick Cavett show. That sounds like a lot of material for a movie only about six months of Joplin's life, but according to earlier reports, Joplin will flashback to some of her earlier days and earliest performances.
For the past few years, Amy Adams has been a part of a competing Joplin biopic. Jean-Marc Vallee signed on to direct that film last, but it ran into some legal trouble, which caused some delays. While promoting this year's Demolition, Vallee confirmed him and Adams are still attached to the film; Dallas Buyers Club writers Craig Borten and Melisa Wallack are writing a new draft. As for Durkin's biopic, at least the filmmaker and all involved are perhaps close to landing a dynamite actress for the job. You can see Williams next in Certain Women and Manchester by the Sea.