Homeland Season 6 Teaser Trailer Looks Forward To New York City Setting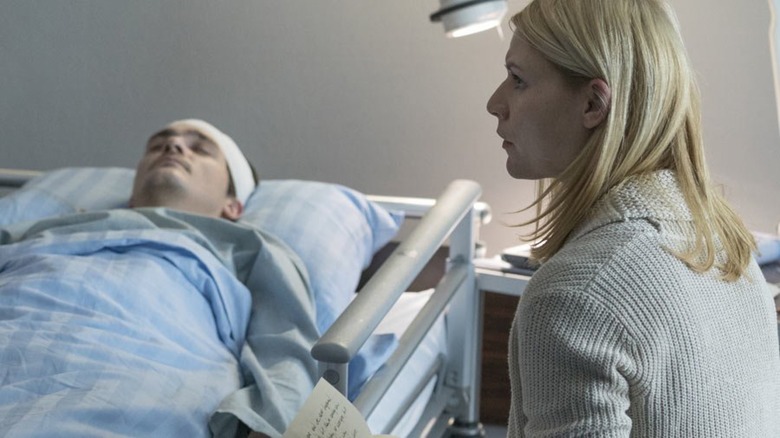 Showtime has released the first teaser trailer for season six of their hit political drama series Homeland. The teaser trailer consists mostly of intense footage from last season, intercut with critic quotes and award wins. But the conclusion of the trailer teases the show's relocation to New York City. Hit the jump to watch the first Homeland Season 6 teaser trailer.
Homeland Season 6 Teaser Trailer
Yeah, not much to go off on from this teaser trailer. I'm excited and nervous about the upcoming season. I, like many others, believed the series jumped the shark, but somehow the show rebounded in the fourth season with Carrie taking up a job as station chief in Islamabad, Pakistan. That global setting gave the show a renewed freshness. The Berlin-set fifth season of the series added some interesting twists, but was ultimately less exciting.
The upcoming sixth season will take place several months after the previous season with Carrie having returned to the United States. Living in Brooklyn, she is now working at a foundation whose efforts are to provide aid to Muslims residing in the United States. I'm not sure a New York City-set story can compete with the global story presented in the previous two installments.
The sixth season will reportedly take place between the election and inauguration of a new US President, and (Spoilers for the Homeland season 5 finale ahead) we know that Rupert Friend has some part in this upcoming story, although we don't know in what capacity. The fifth season concluded with a cliffhanger of Peter Quinn's life hanging in the balance.
Showtime's official plot synopsis doesn't add anything new:
Homeland is an edge-of-your-seat sensation. CIA officer Carrie Mathison (Claire Danes) is tops in her field despite being bipolar, which makes her volatile and unpredictable. With the help of her long-time mentor Saul Berenson (Mandy Patinkin), Carrie fearlessly risks everything, including her personal well-being and even sanity, at every turn. You won't be able to turn away from this gripping, emotional thriller in which nothing short of the fate of our nation is at stake.
Homeland will return for Season 6 starting January 15th, 2017 at 9:00 pm ET/PT. The series stars Claire Danes and Mandy Patinkin.