Jim Henson's 'Fraggle Rock' Returns To HBO In HD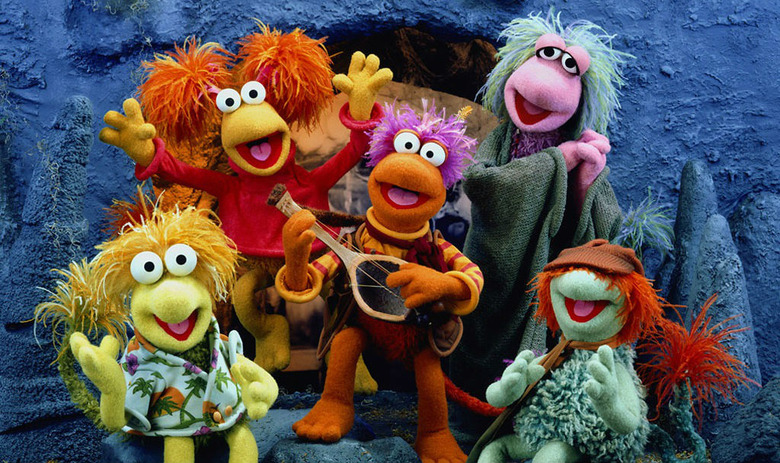 The Jim Henson Company has announced that Jim Henson's television series Fraggle Rock will be returning to HBO in a digitally remastered HD presentation. HBO was the original home of the series when it premiered in 1983, lasting five seasons and 96 episodes. Hit the jump to learn more about the Fraggle Rock HBO return.
Growing up in the 1980's, I was always a fan of The Muppets, and anything and everything Jim Henson produced, and The Fraggles were probably my most watched of the bunch. I had many VHS tapes filled with episodes recorded off HBO that I would watch on repeat. So it's exciting to see the Fraggles return to television for a whole new generation to discover.
"In remastering the series, illuminate has created a contemporary look for the series with meticulous attention paid to every detail — sharpening the images, cleaning up the contrast, increasing the vibrancy of the colors and re-formatting for wide-screen — all under the careful supervision of Brian Henson," Richard Goldsmith, EVP of Global Distribution for The Jim Henson Company said in a statement. "We'll engage a whole new audience who will love meeting the Fraggles, Gorgs, and Doozers."
Hopefully, HBO will put all 96 episodes on the HBO Go streaming service, because if so, that would be an incredible deal for parents of young children. All we know is the remastered version of Fraggle Rock will return to HBO by the end of 2016.
Back in 2008, The Weinstein Company was trying to make a Fraggle Rock movie. They had the rights, a director, and a distinct vision of what they wanted. Years later, New Regency took over and hired some writers. Then more years passed. Then in 2015 it was announced that Joeseph Gordon-Levitt would be starring in the film, but sadly we've heard nothing about the project since.