Clint Eastwood Will Make A Film About Kidnapped Aid Worker Jessica Buchanan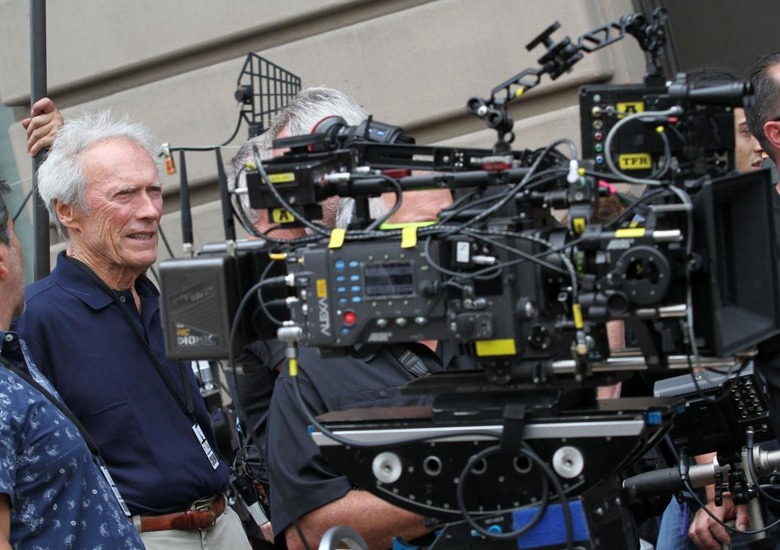 Clint Eastwood recently added another hit to his resume with Sully. The well-received drama marks another successful collaboration between the director and the studio he calls home, Warner Bros. Pictures. Eastwood has made most of his movies at the studio, and that's probably not changing anytime soon. Warner Bros. and the filmmaker are currently working on a film about Jessica Buchanan, an American aid worker who was kidnapped.
Below, learn more about the new Clint Eastwood project.
The Wrap reports Eastwood is directing the drama, based on Buchanan and her husband Erik Landemalm's memoir Impossible Odds, which they wrote with Anthony Flacco. The American aid worker and Poul Hagen Thisted, a Danish aid worker, were kidnapped by Somalia pirates in Galkayo and held ransom for 93 days. The Somali pirates were demanding $10 million for the workers' freedom, and after they rejected a $1.5 million offer in ransom money, two dozen Navy SEALs were sent in to rescue Buchanan and Thisted. The nine militants were killed, and both aid workers got saved.
Warner Bros. just optioned the rights and tapped filmmaker Brian Helgeland to write the script. The director behind the Tom Hardy-led Legend, A Knight's Tale, and Payback: Straight Up has a history with Eastwood. Helgeland wrote two movies that Eastwood directed, back-to-back, and they're two of his better recent titles: Blood Work and Mystic River. Here's an excerpt from the 2006 bestseller Helgeland is going to adapt for Eastwood:
In riveting detail, this book chronicles Jessica and [her husband] Erik's mutual journey during those torturous months. Together they relate the events prior to the kidnapping, the drama of Jessica's fight to stay alive, and Erik's efforts to bolster and support the hunt for her while he acted as liaison between their two families, the FBI, professional hostage negotiators, and the United States government. Both a testament to two people's courage and a nail-biting look at a life-or-death struggle, this is a harrowing and deeply personal story about their triumph over impossible odds.
The Hollywood Reporter writes Eastwood is eying the drama as his next project, but it's very still in early development. This isn't the first time interest has been expressed in telling Buchanan's story on the big screen. In 2013, Clear Pictures Entertainment and Silvery Reel Partners optioned the book and secured Buchanan and Landemalm's life rights. Now, their story is in Eastwood and Helgeland's hands, and hopefully, they'll do it justice.
As a side note: Years ago, Helgeland gave a lecture on screenwriting at a BAFTA event. He shared two great Clint Eastwood stories, which you can read here. Eastwood had a funny way of convincing Helgeland to adapt Dennis Lehane's Mystic River that's worth reading about if you're interested.