'Westworld' Season 2 In The Works, Won't Go To Roman World And Medieval World

While HBO hasn't officially renewed Westworld for a second season yet, showrunner Jonathan Nolan says they've already started work planning the story for Westworld season 2. Along with his co-showrunner and wife Lisa Joy Nolan, they teased what we can expect from the second season and debunked a couple of fan theories.
During Westworld's panel at New York Comic Con, Nolan admitted that they cut so much interesting material from the first season and they hope to eventually get to it in the second season of the series:
"There were a handful of things that we weren't able to touch in the first season; we're now currently breaking the second season," Nolan said at the panel (via). "One of the really nice things about TV is, you get to go again."
It's not a huge surprise that they are already working on Westworld season 2, as the show runners have reportedly already mapped out 5 or 6 years of story for the series. Where those seasons will take us has been the topic of a lot of fan speculation.
In the original 1973 film, Westworld was one of three theme parks that guests could visit, the others being Roman World and Medieval World. The themed vacation experience was operated by Delos, the same company behind Westworld in the new series. This has caused many fans to speculate that Westworld might not be the only world offered in this complex. Recently a production designer for the series seemed to confirm that Nolan and crew were considering the possibility of exploring other worlds in future seasons of the series.
But when asked about the possibility of seeing Roman World or Medieval World in their universe, Nolan initially dodged the question, before answering:
"You said Roman World and Medieval World, right? No."
He noted with a chuckle that in his years of attending Comic-Con he has never given an "answer of substance."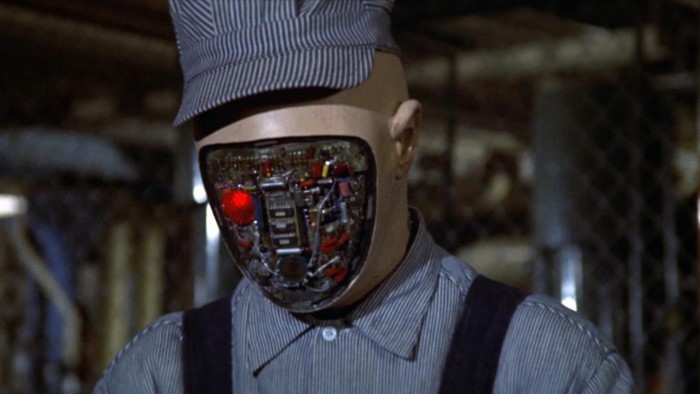 A 1976 Westworld sequel was made (not written by Michael Crichton, and universally considered horrible) taking place in a park known as "Futureworld." I remember reading an interview with the showrunners somewhere where they seemed to suggest they would not be borrowing from that less acclaimed sequel. But Nolan's comments appear to indicate that the series could venture out into other worlds at some point, but if not Roman World and Medieval World, then what?
Among the other interesting things revealed during the panel, the showrunners seem to debunk another running Westworld theory that Ed Harris' character the Man in Black might be a Host. Lisa Joy Nolan says "There are some things you can accept in this season." Nolan quickly added, "I don't accept anything."
The second episode of Westworld aired last night. You can read an insightful spoiler-filled recap of that episode here. Westworld airs Sundays at 9:00 p.m. on HBO.