FX's 'Legion' Adds Jemaine Clement; Showrunner Noah Hawley Talks Professor X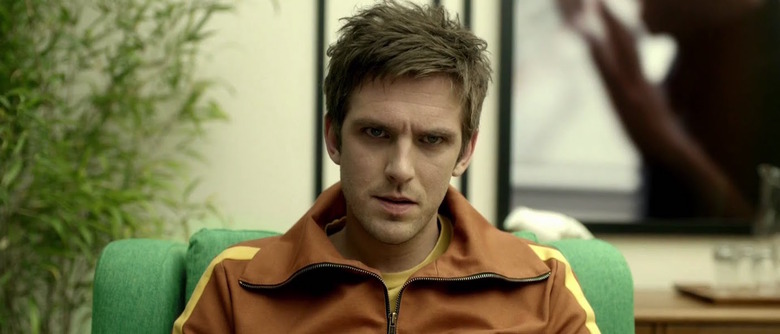 We don't know a ton about FX's Legion, which is no surprise seeing as it won't premiere for another several months. But it's sounding more and more intriguing with every new morsel of information we get, and thanks to New York Comic-Con we've gotten a whole bunch of new details recently.
For starters, series creator Noah Hawley has announced that Jemaine Clement (Flight of the Conchords) will be joining Dan Stevens and Aubrey Plaza in the cast. Meanwhile, the producers also touched a bit on the show's connection (or lack thereof) to the greater Marvel Cinematic Universe. And to top it all off, there's a new Legion poster to take in as well. Read about the Legion Jemaine Clement casting and much, much more below. 
Hawley announced Clement's casting on Instagram. While Hawley hasn't said which character Clement is playing, Deadline has word Clement is on board for a multi-episode arc. Clement is probably best known as one-half of the New Zealand comedy folk duo Flight of the Conchords (which had its own HBO show a few years ago). His other credits include What We Do in the Shadows, The BFG, Men in Black 3, and voice roles in Rio and the upcoming Moana.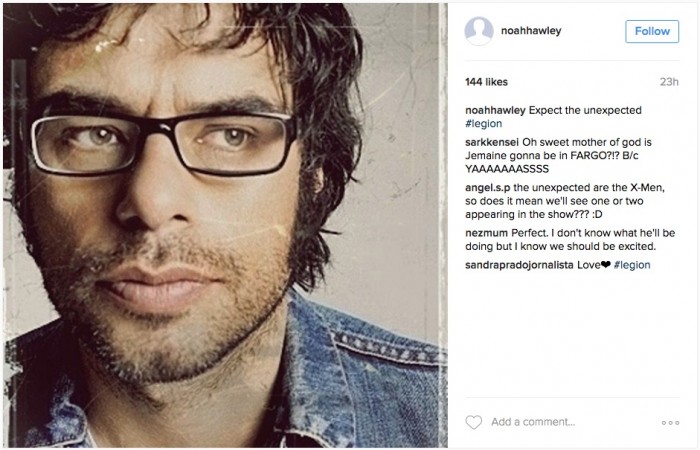 Moving on, producers also discussed Legion in relation to the X-Men property as a whole. Legion centers around David Haller (Dan Stevens), who in the comics is the son of Charles Xavier (played in the movies by James McAvoy and sometimes Patrick Stewart). Asked whether the series would acknowledge that connection, Hawley replied (via CBM), "I don't think you can tell that story without that element to it, so I will say you probably will." In fact, we can probably expect a hint of it pretty early in the series. "There's a wheelchair in the first scene," said Stevens.
But the link might not get too much more explicit than that. Executive producer Lauren Shuler Donner said that characters from the X-Men movies would "probably not" make their way into Legion, although Hawley seems more willing to keep the door open:
I think there's a certain degree to where that's to be determined. We're in the subjective reality of David. We also begin to realize, we're seeing this world through multiple layers of the confusion and signals that Dan's character is getting. I think it would be a spoiler in a true sense to say. I really like the idea of making things that are unexpected and yet feel inevitable. I will say we are true to the origins of this character, and leave it at that.
And we almost certainly shouldn't expect any connection to the Disney-owned Marvel Cinematic Universe. "X-Men characters live in the Fox world, and we live in a different world," said Jeph Loeb.
While you mull that over, here's something nice for you to look at. CBM also got their hands on a new Legion poster showing off illustrated versions of some of the key characters. Front and center is David, a diagnosed schizophrenic who begins to suspect the voices in his head might be real. Off to the left is his friend Lenny (Plaza). The woman in the green coat behind her looks like Katie Aselton, who plays David's sister Amy. The blond woman with the pigtails appears to be Rachel Keller's Syd, and the older woman in the top right is probably Jean Smart's Melanie. We're guessing the other three, from top to bottom, are the characters played by Jeremie Harris, Bill Irwin, and Amber Midthunder.