'Emojimovie: Express Yourself' First Look: Ilana Glazer & James Corden Join T.J. Miller In Voice Cast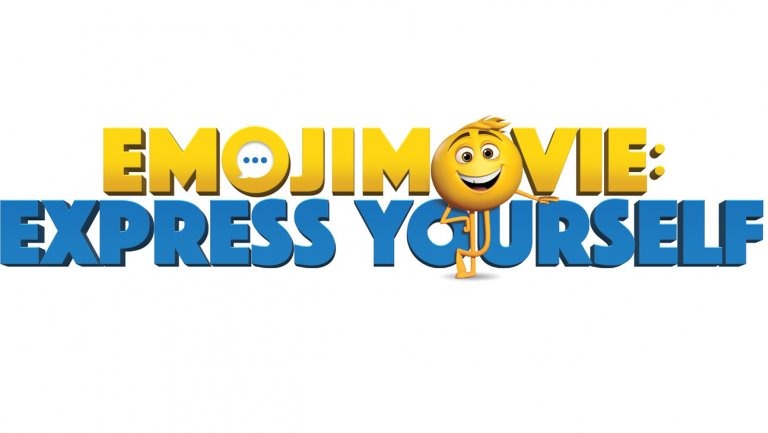 Over the summer Sony Pictures Animation enlisted T.J. Miller to help turn those tiny little smileys in your phone into a big-screen feature. Today they've rounded up two more comedians to pitch in. Ilana Glazer and James Corden have joined the clunkily titled Emojimovie: Express Yourself, about a trio of emojis on an "app-venture" to save their world. Learn more about their characters, and see them all in an Emojimovie first look image, below.
Here's your Emojimovie first look.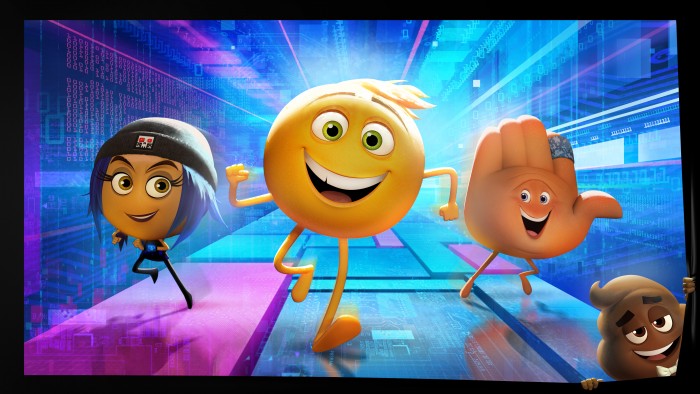 In broad terms, Emojimovie: Express Yourself sounds kind of like a cross between Wreck-It Ralph and Inside Out — but, you know, with emoji. In more specific terms, the official synopsis reads as follows:
EMOJIMOVIE: EXPRESS YOURSELF unlocks the never-before-seen secret world inside your smartphone. Hidden within the messaging app is Textopolis, a bustling city where all your favorite emojis live, hoping to be selected by the phone's user. In this world, each emoji has only one facial expression – except for Gene (T.J. Miller), an exuberant emoji who was born without a filter and is bursting with multiple expressions. Determined to become "normal" like the other emojis, Gene enlists the help of his handy best friend Hi-5 (James Corden) and the notorious code breaker emoji Jailbreak (Ilana Glazer). Together, they embark on an epic "app-venture" through the apps on the phone, each its own wild and fun world, to find the Code that will fix Gene. But when a greater danger threatens the phone, the fate of all emojis depends on these three unlikely friends who must save their world before it's deleted forever.
Director Anthony Leondis describes Hi-5 as "a high-five emoji who is a highly motivated, and highly dramatic, hand on a mission (sorry)." The accompanying image shows him with a colorful Band-aid on his index finger, which will probably come into play somehow. And Leondis calls Jailbreak a "rebel 'break all the codes' computer programmer emoji" who will "make girls really feel the empowered 'nobody's gonna keep me in a cage' attitude this character." As opposed to other female characters who make girls feel more of a "somebody put me in a cage" attitude, I guess. I'm kind of confused by the character in general, to be honest. Is a "computer programmer emoji" even a thing? Am I just too old to know which emojis are on my phone these days, or is Sony making stuff up?
More interesting is the sentient poop emoji on the bottom right. We haven't heard any details or casting info for the character but judging by that sneaky expression (and, you know, the fact that it's a poop emoji) it seems quite possible this is the villain of the story.
Emojimovie: Express Yourself arrives August 11, 2017.