The Best & Worst Sketches From Lin-Manuel Miranda's 'Saturday Night Live'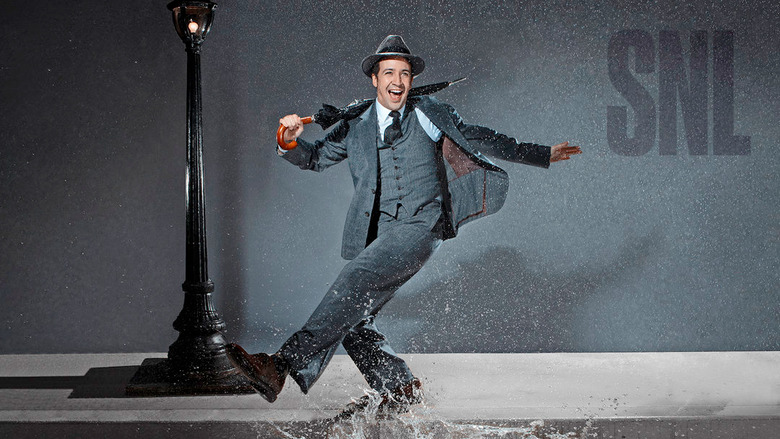 Last night brought another first-time Saturday Night Live host to Studio 8H with Hamilton co-creator and star Lin-Manuel Miranda taking the stage. As expected, there were plenty of musical jokes to be made (including an incredible opening monologue rap from our host), but the episode turned out to be rather average, despite the presence of some fantastic sketches throughout the night. There were even two surprise special guests at the Weekend Update desk.
Get our full recap and review of the Lin-Manuel Miranda Saturday Night Live episode after the jump.
The Best
Stranger Things – Since we already featured this as a breakout from the rest of the sketches, you know I loved it. And as one of the later sketches of the night in an episode that was just average all around, I was happy to see this Stranger Things send-up bring some big laughs. Using Leslie Jones and Kenan Thompson as Lucas' unseen parents made for some great comedy, and their reaction when the chief shows up was perfect. Also, Melissa Villaseñor could give Kate McKinnon a run for her money on the impression front this season, because her turn as Winona Ryder from the show was right on the money.
Diego Calls His Mom – This sketch was actually more touching than it was funny, but that's why I think it's one of the best of the night. It's the story of an immigrant who has started a new life in America and finds the charm of even the most mundane and silly things. From marshmallow salad to fireworks in a pick-up truck, Diego is someone who is just happy to be part of this American lifestyle. Again, it wasn't something that was raucously hilarious, but it was a great short film with some solid satire throughout.
A Day Off – Here's another impression that Kate McKinnon nails perfectly, and it's also a fantastic pre-recorded sketch shining a light on how crazy life must be as Donald Trump's campaign manager. Kellyanne Conway is pretty ridiculous on her own, but having her as a character just admit that Donald Trump is the worst feels like something that needs to happen in real life.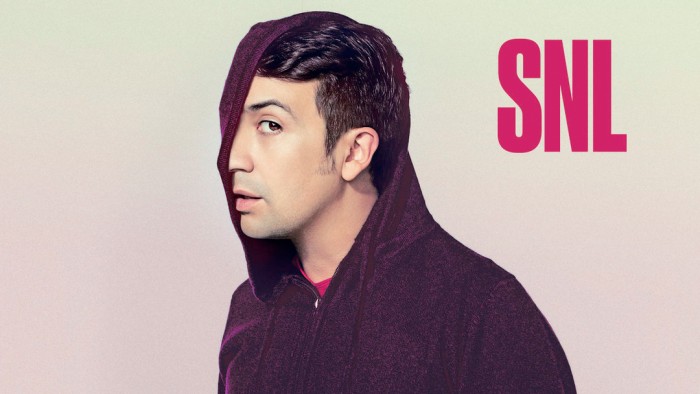 The Average
Vice Presidential Debate Cold Open – After the latest Donald Trump scandal swept the country before the weekend, you just knew Saturday Night Live was going to have something on it, and they certainly delivered. Part of me wonders whether they had a full Vice Presidential debate sketch planned and then retooled it to open the more topical and immediate source for lampooning. Baldwin continues to impress as Trump, nailing a variety of his ridiculous facial expressions beyond his usual pursed lips and squinted eyes. And of course, Kate McKinnon continues to be awesome as Hillary Clinton. But the issue here is that I'm not sure it contains anything more ridiculous than what actually happened.
Crucible Cast Party – While I'm all about seeing all the ladies of Saturday Night Live rounded up for another music video in the same vein of (Do It On My) Twin Bed, but the production quality of the music just wasn't there for this one (with the exception of the rap by Lin-Manuel Miranda). The depiction of a high school theater production cast party was right on the money (I guarantee theater nerds lost their shit over this one), but seeing it executed in song form just didn't work as well as I hoped.
Substitute Teacher – I love the idea of a classroom tired of being inspired by their substitute teachers from movies like Dangerous Minds, but I'm not sure it was used to its full potential. It certainly doesn't shake a stick at the Dead Poets Society sketch from last year's season finale with Fred Armisen. There are some amusing moments, but honestly, the parts with Leslie Jones were funnier than the jokes used to execute the full sketch.
Wells Fargo Wagon – It was fun seeing almost the entire cast get on stage for this sketch, but the long set-up for just a little payoff didn't really feel too satisfying. There were a couple funny moments created by the juxtaposition of Wells Fargo's modern, scheming banking practices with the chipper, innocent tone of The Music Man, but this one could have stayed in the cooker a bit longer to perfect it. Kyle Mooney was pretty funny though.
The Worst
Melania Moments – This week's second installment of this obviously ongoing sketch segment was better than the first, but I'm still not sold on the concept.
Campfire – I'm not sure how this ended up as the sketch that played after the first commercial break, but it clearly should have been a 10-to-1 sketch. The characters played by Vanessa Bayer were somewhat amusing, but not good enough to sustain an entire sketch.
WWII Scene – Is it just me or is the idea of a dying person begging someone to take care of ridiculous things in his stead is something that's been done several times before? Some pacing issues and a couple weird cuts made this one not work so well, plus I'm not sure Pete Davidson was the best person to execute this particular character. I would have rather seen Mikey Day in the role.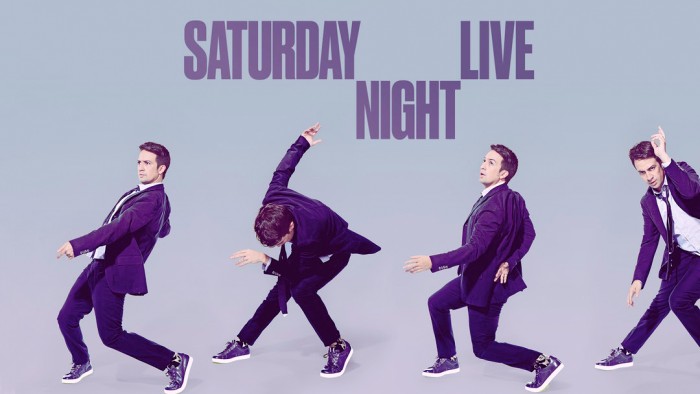 Weekend Update
The Tic-Tacs portion was easily the best part of the deserved railing against Donald Trump, especially the Bill Cosby joke that came along with it, but all the election season jabs were just full of great jokes. Colin Jost and Michael Che continue to feel much more natural, not just in joke delivery, but with each other. Their chemistry and real friendship is finally shining through, even when they don't directly interact with each other. Gotta love Jost recognizing when a joke didn't work as well as he hoped it would too.
Pete Davidson on Going Bald – This feels like something that works better as a stand-up bit rather than a Weekend Update detour. I'm not sure if there was some time that needed to be filled or what, but this just didn't feel worth it.
Denise McDonough and Doreen Troilo – What a surprise having Tina Fey and Jimmy Fallon back at the Weekend Update desk, but not as themselves. Of course Fallon couldn't hold a straight face for the life of him. Also, saying Trump looks like a quesadilla that someone opened to get the chicken out is one of the best descriptions of him I've ever heard, followed by saying Mike Pence is Biff from Back to the Future. I'd really like to know why or how this came to be something that Fallon and Fey did too.
The Host
Since Lin-Manuel Miranda comes from a world of live performances that require endless charisma and stamina, it should come as no surprise that he was an outstanding host on SNL. Though he was a little too theatrical and exaggerated at times (you can't blame him since he comes from Broadway), he threw himself head first into every single sketch, bringing plenty of enthusiasm and energy with each and everyone. In addition, that opening monologue rap above remixing one of the signature songs from Hamilton is done so well that it could be a makeshift theme for every host of SNL.
The MVP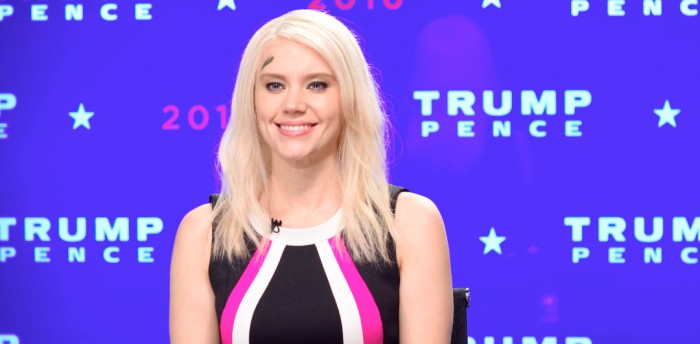 Kate McKinnon – From her top notch portrayal of Eleven in the Stranger Things sketch to her perfect impersonation of Donald Trump's campaign manager and her ensemble contribution to the Crucible Cast Party, this was a great night for Kate McKinnon. Though I will say that if Leslie Jones had appeared in more sketches, it could have been her as the MVP instead. Honestly, almost every cast member had a great contribution to the evening, even in the lackluster sketches.
The Final Word
This episode wasn't quite as good as a whole as the season premiere with Margot Robbie, but there were some standout sketches for sure. However, most of the sketches fell in the average to less than average area. Weekend Update was actually better than most of the sketches, despite that unnecessarily Pete Davidson detour. As a host, I think Lin-Manuel Miranda made the sketches that weren't that good a little more tolerable, if only because of his energy, but it didn't make them funnier.
We'll be back next weekend after Emily Blunt hosts for the first time on October 15th.
Check out our review of Margot Robbie's Saturday Night Live right here.