'24: Legacy' Is Bringing Back Carlos Bernard As Tony Almeida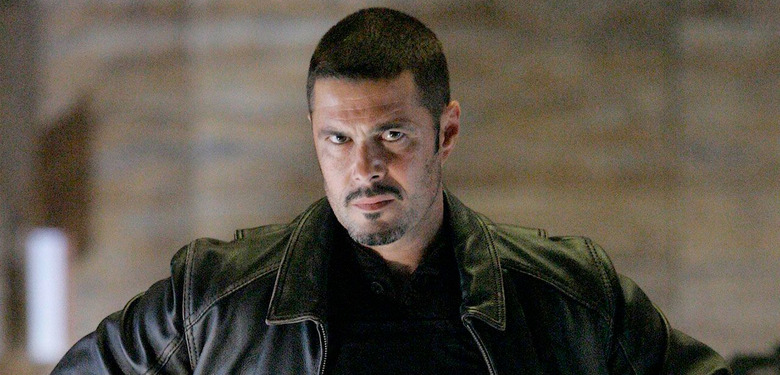 Even though Kiefer Sutherland disappointed fans by shooting down any plans to have Jack Bauer pop up at some point in 24: Legacy, that doesn't mean other surviving characters from the original series run of 24 can't return. We've already heard that there's the possibility of Mary Lynn Rajskub returning as Chloe O'Brian, but now we have definitive news on the return of a veteran character from the show, one with a history spanning all the way back to the first season That character is Tony Almeida.
TV Line has learned that Carlos Bernard will reprise his role as Tony Almeida in 24 Legacy, the reboot of the action adventure series on FOX which exists in the same universe of the original series, but focuses on an all-new main character. 24: Legacy showrunners Manny Coto and Evan Katz confirmed the casting with a brief statement:
"Tony Almeida is one of the most indelible personalities in the 24 universe, at times loyal and loving, other times an utterly amoral, ruthless mercenary. Carlos Bernard has done an amazing job portraying this dark and conflicted character, and we couldn't be more thrilled with his return to the show."
Tony Almeida has a complicated history in the world of 24. For four seasons, he was one of Jack Bauer's most trusted colleagues, but in the fifth season, he was hit hard by tragedy as his wife, Michelle Dessler (Reiko Aylesworth), was killed by a car bomb. Then at the end of the fifth season, Almeida was killed by a lethal dose of hyoscine-pentothal, or so we thought.
After sitting out season six entirely, Tony Almeida returned in the seventh season as a villain, working with a terrorist group to blackmail the president. Then it appeared he was only working with the terrorist groups as part of an undercover organization along with Chloe O'Brian and Bill Buchanan (James Morrison), only to have him go back to working with the terrorists. Finally, we learned that all of Almeida's efforts were part of a plan to finally exact revenge on the man responsible for the death of his wife.
Before Tony could carry out his plan, he was apprehended by Jack Bauer and taken into FBI custody. However, a special feature included on the home video release of 24: Live Another Day features Tony Almeida given the opportunity to escape prison, setting up his return in the future. Now that chance has come in 24: Legacy.
The question is just what role Tony Almeida will play in the series. Will he be a friend or foe to Eric Carter (Corey Hawkins of Straight Outta Compton), the former Army Ranger who finds himself pulled back into action as his past comes looking for him? No details have been revealed about the return of Carlos Bernard in the role yet, including exactly when we'll see him come back, but we'll find out next year.
24: Legacy will debut after Super Bowl 51 on Sunday, February 5, before it moves to Monday nights at 8pm ET/PT.