Marvel's 'The Defenders' Announces Sigourney Weaver As Villain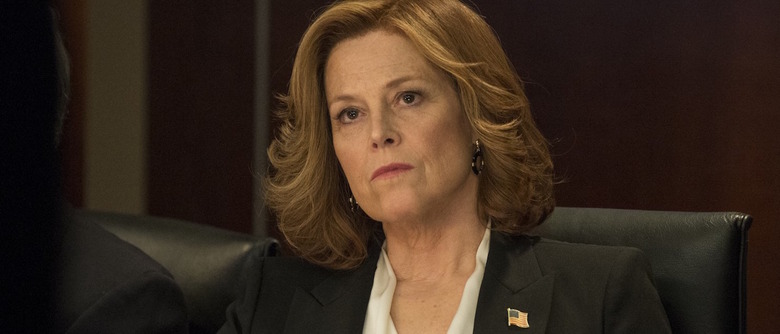 Netflix's The Defenders unites four of their key Marvel superheroes: Daredevil (Charlie Cox), Jessica Jones (Krysten Ritter), Luke Cage (Mike Colter), and Iron Fist (Finn Jones). But who'll be on the other side battling against them? What Big Bad could be worthy of all these combined powers? Today at New York Comic-Con, Marvel TV started to answer that question, officially announcing that Sigourney Weaver has been cast as the villain of The Defenders. 
With some friends. #Defenders pic.twitter.com/2943u8tjit

— Iron Fist (@MarvelIronFist) October 9, 2016
The Defenders made an unannounced visit to Marvel TV's Iron Fist panel, with Cox, Ritter, and Colter coming out onstage to join Jones. And that surprise gave rise to another, even bigger surprise when Weaver was revealed as the villain of The Defenders.
Your #TheDefenders and the series villain #NYCC pic.twitter.com/T2qEIrWoVk

— molly freeman (@mollyrockit) October 8, 2016
Marvel hasn't actually said which character Weaver will be playing, as Ryan Penagos pointed out.
We haven't said who the villain in @TheDefenders yet. SHE is SIGOURNEY WEAVER! #MarvelNYCC

— Ryan Penagos (@AgentM) October 8, 2016
Personally, until Marvel says otherwise, I'm just going to go ahead and assume that she's playing herself, and the four superheroes are going to battle against a geek icon and three-time Oscar nominee. More likely, though, she'll play someone connected to The Hand, an order of evil ninjas. The organization was first introduced on Daredevil and will come up again on Iron Fist. Netflix dropped a pretty big hint that we'll be hearing about them again in the first Defenders teaser released over the summer, which shows a giant shadowy hand.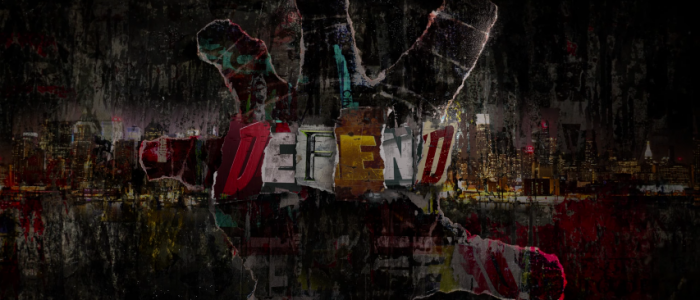 The Defenders is expected to arrive in 2017. In addition to the four leading superheroes, Daredevil's Foggy Nelson (Elden Henson), Jessica Jones' Malcolm Ducasse (Eka Darville), and Luke Cage's Misty Knight (Simone Missick) are all expected to return as well. Though not officially confirmed, the Punisher (Jon Bernthal) seems likelier than not to make an appearance, as does Claire Temple (Rosario Dawson). Douglas Petrie and Marco Ramirez serve as showrunners.