Will HBO's 'Westworld' Include Roman World, Medieval World Or Futureworld?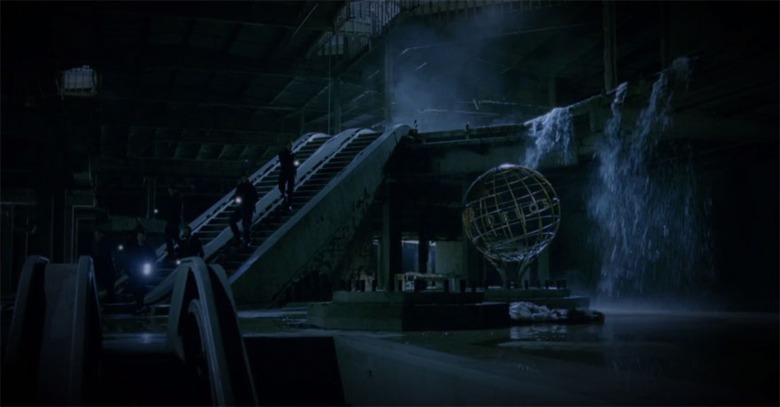 Earlier this week, we posted eight mind-blowing Westworld theories — speculation from fans about possible twists and turns. One of the theories suggested that perhaps Westworld is not the only theme park that DELOS offers at this compound. As you probably know, the original 1973 movie took place not only in Westworld but also in Roman World and Medieval World. The sequel brought us to FutureWorld. Could these other theme parks also appear in the HBO series?
After the jump, we have the definitive answer (sort of). But be warned, if any confirmation or denial may be considered a spoiler in your eyes, you may not want to continue. Will we see other worlds in Westworld? Find out, after the jump.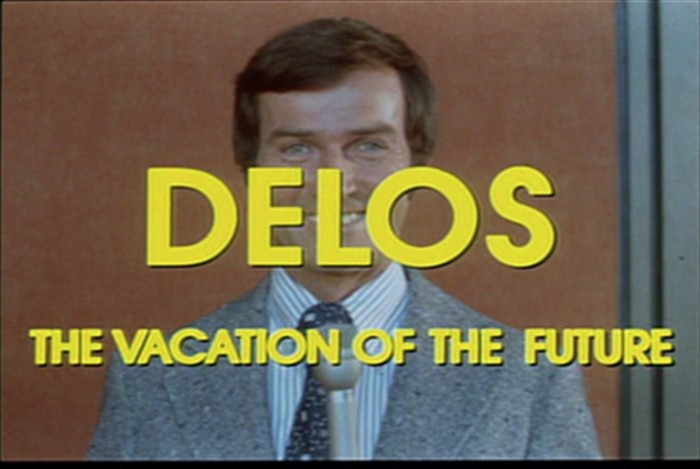 The Backstory
When Bernard (Jeffrey Wright) and the security team go to cold storage on sub level B83, we see an area that looks like it was intended to be a grand lobby, with an escalator, high ceilings and remnants of furniture which doesn't appear to have been used for decades. And we see a sculpture of a planet with the word 'DELOS' emblazoned on it.
In the original Westworld movie, DELOS was a theme park that consisted of different themed lands, like Walt Disney's Disneyland park. The compound consisted of West World (the American Old West), Medieval World (medieval Europe), and Roman World (the ancient Roman city of Pompeii). So far we've only seen Westworld, but could there be other theme parks in this DELOS compound? The website HBO created for Westworld presents Westworld as if it's an actual place you can visit and it lists the park as a "DELOS Destinations compound" which suggests there may be others.
Showrunner Jonathan Nolan was asked if we can assume that there are other worlds in this theme park, like in the original movie, and here was his response: "I would assume nothing. We've got an awful lot of material to cover just with Westworld, but you want to stay tuned." His answer seems dismissive but never directly debunks the theory.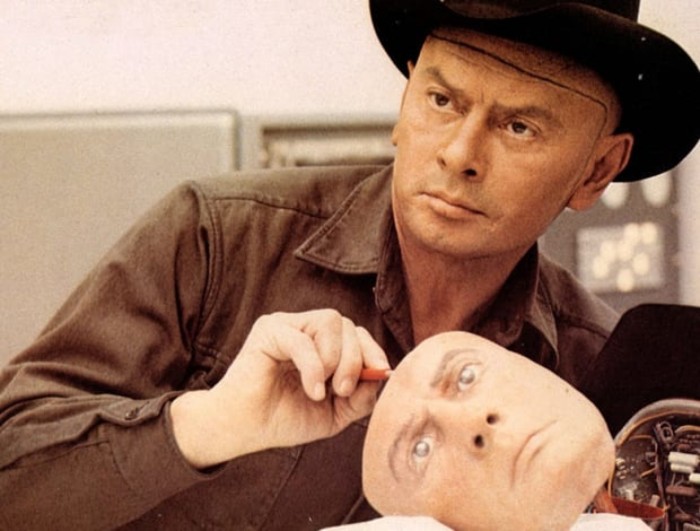 Will We Visit Other Worlds In Westworld? Here's The Answer
But now we have a more direct answer. Inverse talked to Westworld production designer Zack Grobler about the possibility, and here is what he said:
"For the first season, we only explore the West World. There's talk about in the future seasons, if there's more, that there will be a different world. But we're not sure what it will be yet."
Now I'll tell you this. When I go on set visits, the cast and filmmakers are very limited by what they can reveal to us. It's sometimes frustrating how little information they can say during out on set interviews. It is the production designers, costume designers, and prop department crew are usually the ones that accidently say something they aren't supposed to. They aren't as media-trained, and it happens more than you'd think.
I bring this up because I think the quote above is very telling. Grobler confirms that we won't see another world in this ten-episode season of Westworld, but seems to suggest that showrunners Jonathan Nolan and Lisa Joy have discussed with him the possibility of expanding into the other worlds in future seasons. I think he is tipping his hat a little bit here, and if this series continues we can expect to see other worlds other than Westworld.