'The Birth Of A Nation' Has Some Powerful Moments But Is Deeply Problematic [Video Review]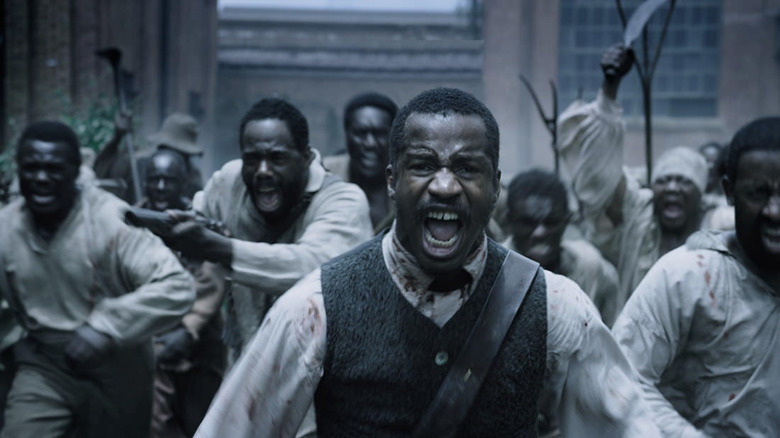 Nate Parker's Birth of a Nation was one of my most anticipated films this year, due to the rapturous response people had to it at Sundance. Just from reading the plot summary and seeing the trailer, the film's plot seemed to speak to many aspects of race and racial violence that we desperately need to have in our national conversation today.
Unfortunately, since Sundance, the film has been embroiled in controversy around its director and star. Moreover, the way the film depicts women, whose sexual violation is used as a way to motivate its men to take action, is deeply problematic at best.
I'm trying something a little different this week. Rather than a quick 3-4 minute video review, I filmed my friend Wendi and me having a lengthy, 30-minute conversation about the film, its depiction of women, and the real-life controversy surrounding it. I hope you find it interesting.
Birth of a Nation hits theaters today. Be sure to check out Angie's review of the film from Sundance.
Set against the antebellum South, THE BIRTH OF A NATION follows Nat Turner (Nate Parker), a literate slave and preacher, whose financially strained owner, Samuel Turner (Armie Hammer), accepts an offer to use Nat's preaching to subdue unruly slaves. As he witnesses countless atrocities — against himself and his fellow slaves — Nat orchestrates an uprising in the hopes of leading his people to freedom.